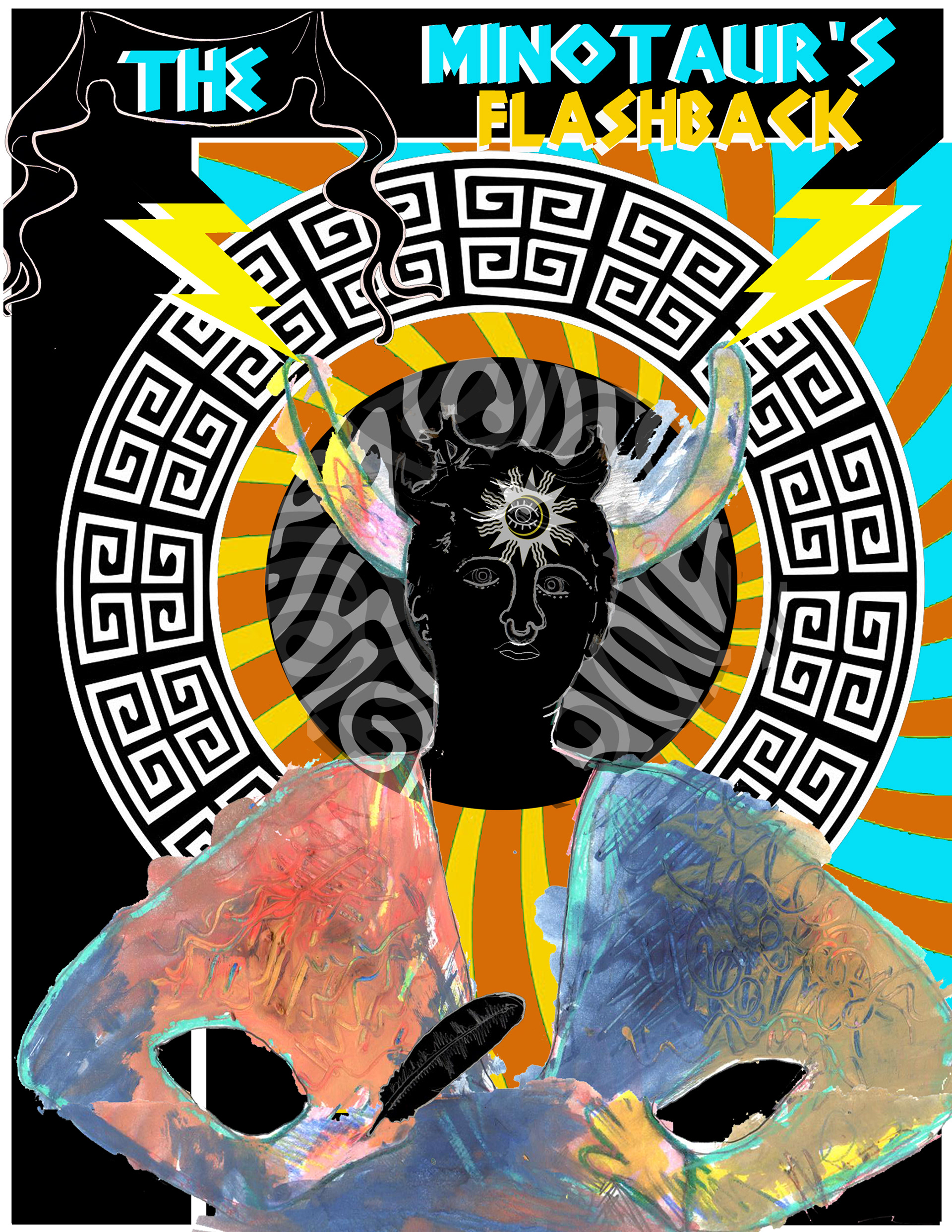 PERSEPHONE, ISHTAR, CERBERUS, CHARON, ICARUS, and THE MINOTAUR have all arrived in Hades. 
ICARUS is still unconscious from being the jellyfish's sting as he was pulled down the ocean on his way to the underworld. The sun god SHAMASH is still inside of him.
As Persephone and Ishtar negotiate his Fate, Ishtar's lover the Minotaur slips away to seek revenge on Icarus.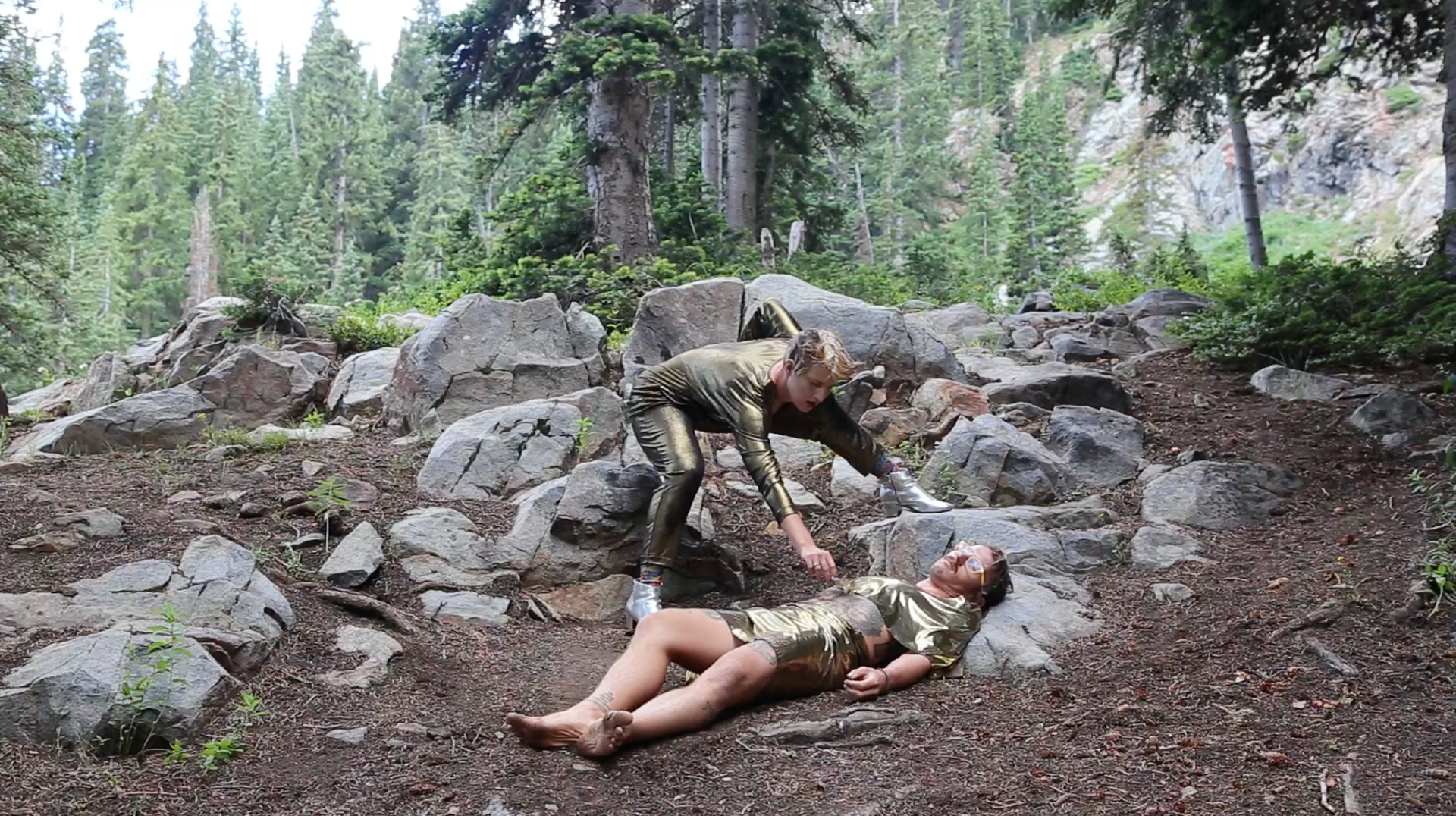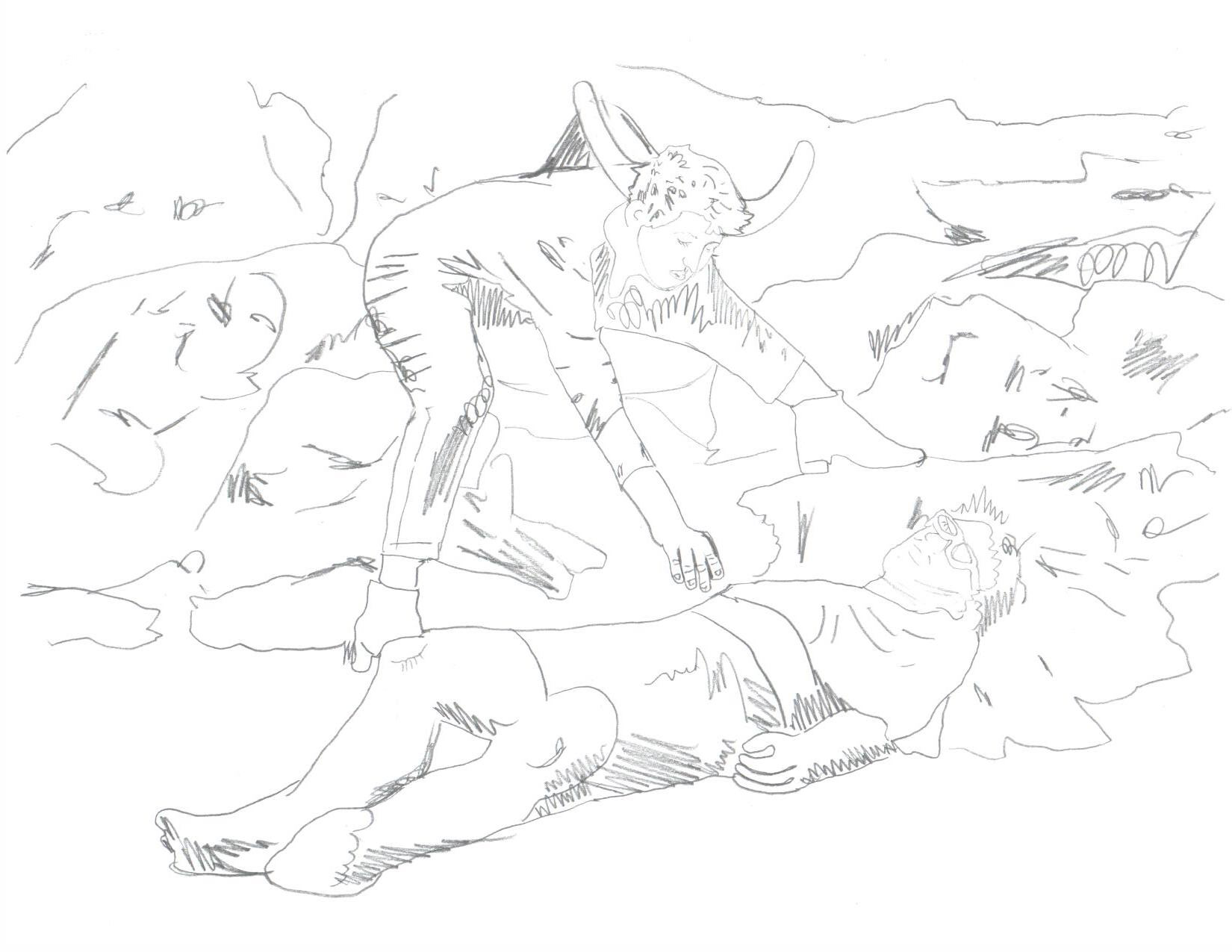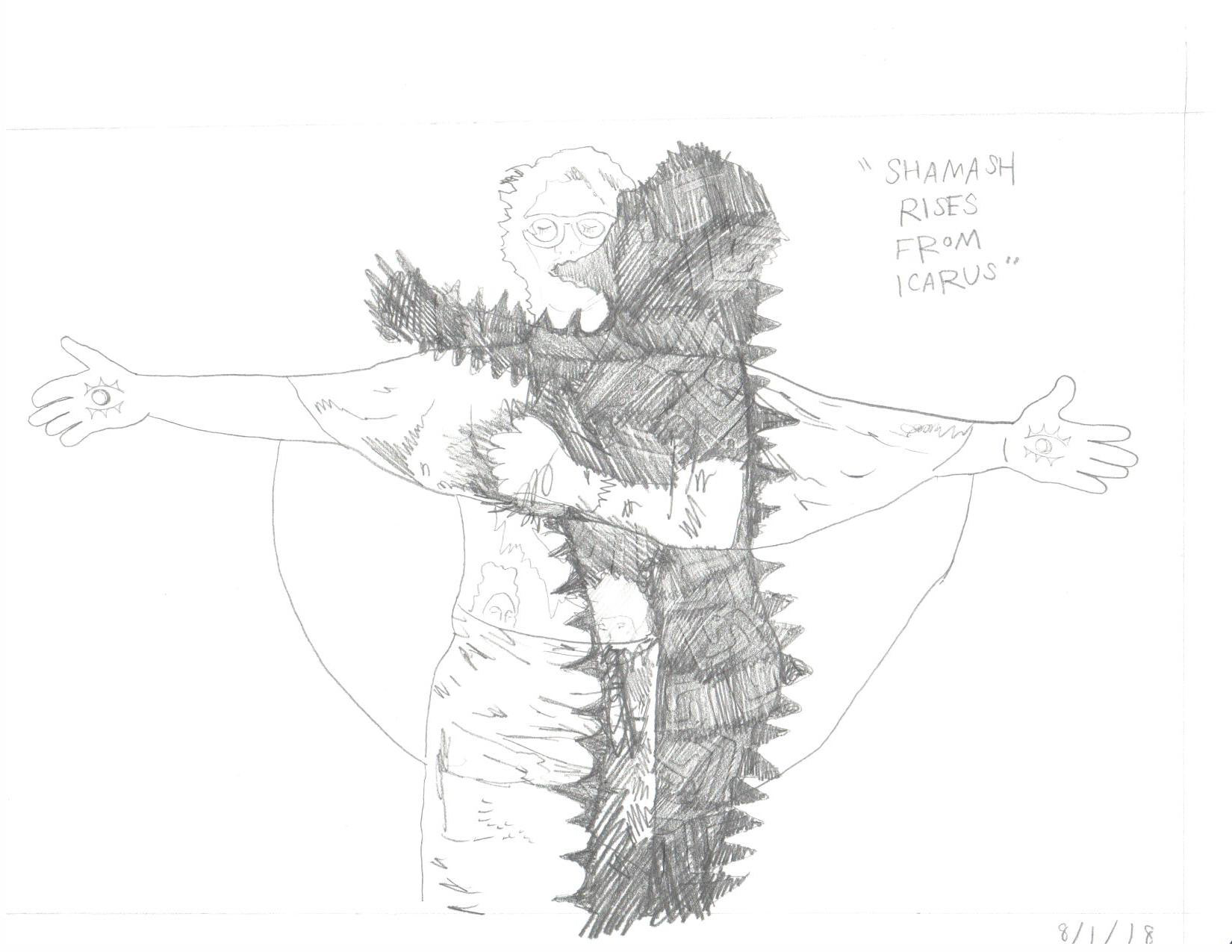 When The Minotaur looks upon Icarus, he remembers trying to hug Icarus when he was a baby. The Minotaur accidentally scratched Icarus because he did not understand the nature of their body. He grew up with Ariadne and Icarus so they learned about his body through mimicking the humans around them. 
Icarus started wailing. All of the lights go on in the castle on the Island of Crete, as everyone rushes to Icarus' crib to see why he is crying. 
The next moment, The Minotaur remember piles of bricks closing in on them as they are trapped in the labyrinth.
Out of vengeance, The Minotaur tickles Icarus with the feather from his wings to make him laugh so the sun will escape from his body. 
Icarus starts to erupt in laughter. 
Shamash starts to come out of Icarus' mouth. His form is revealed. He is a dark figure with flames coming from his body. Only part of his body has protruded from Icarus' mouth. 
The dead come back to life.