ACTIVATE CHICAGO 2015- Winners' Circle took place on Friday September 18th, 2015 from 5-10pm in Sullivan Center Alley at 6 E Monroe St. in downtown Chicago, IL. 
The audience was invited to come into the van, dance, wear light reactive masks I had made, have their faces painted in blacklight paint, and take photographs. My friends and I wore JUPITER XI Apparel which matched the aesthetic of the paintings inside the van. We appeared to blend into the environment. 
The van was parked next to a catwalk that was also covered in astroturf so the van and runway appeared to be connected. When the crew emerged from the inside of the van and danced near the catwalk, they seamlessly transferred from the colorful environment inside the van to the outside of the astroturf van and catwalk.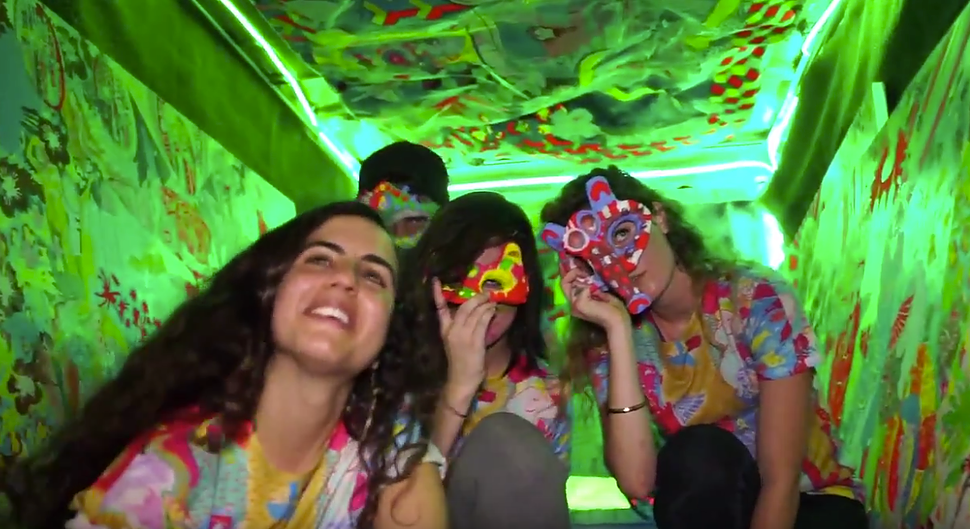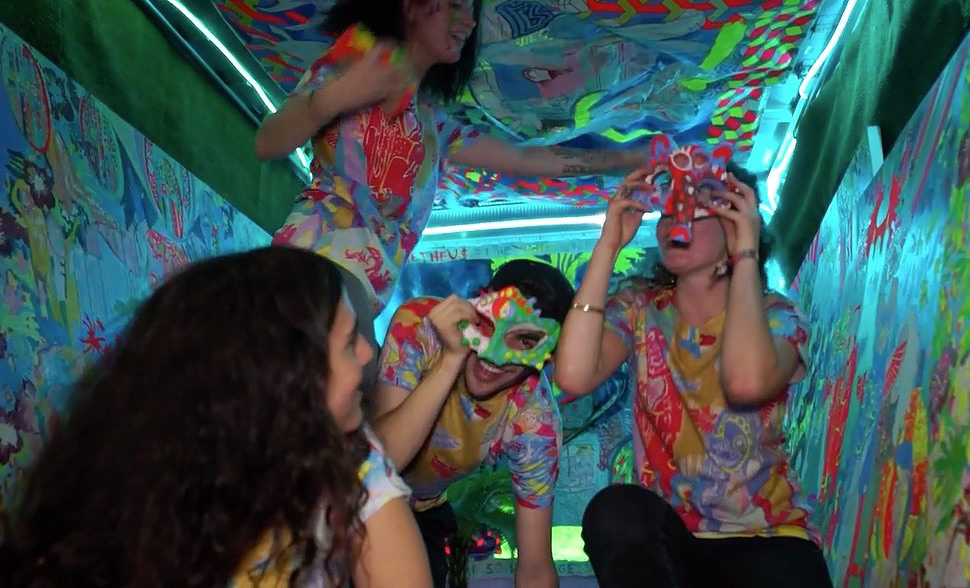 Special thanks to my friends / production crew
TESSA ELBETTAR, MADELINE HORVATH, MADELINE LOUNSBERRY, ETHAN THUMPDRAG KAPLAN, DORIAN ELECTRA, WESTON ALLEN, ERIC WOLINSKY, and DENA SPRINGER
for helping me cover the exterior and interior of a u-haul in astroturf, my light reactive paintings, and color changing LED light strips. Not to mention your dance moves that almost tipped the van over!
I would also like to express my thanks to curator CHERYL POPE and the CHICAGO LOOP ALLIANCE.