The launch party for my clothing brand

JUPITER XI Apparel

took place at the JUPITER XI Venue in Chicago on Saturday August 22nd, 2016 from 8pm-12am.
JUPITER XI Apparel merges fashion with immersive experiences. Each item of clothing is based off of a painting or drawing that I create by hand. Utilizing the dye sublimation printing process, I then create limited runs of shirts, pants, jackets, etc. or make custom items.
I am obsessed by the idea of camouflage and created JUPITER XI to expand the experience of being immersed in paintings onto clothing. I want people to move through the world with one of a kind art on their bodies. All of the clothes are active wear. I hope they are inspired to move with the same energy and vibrancy of my artwork.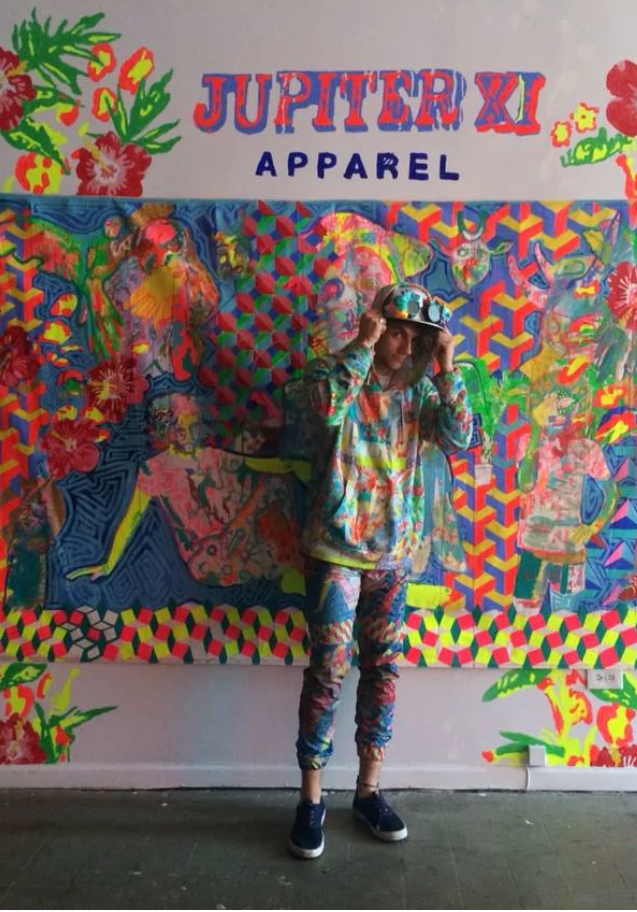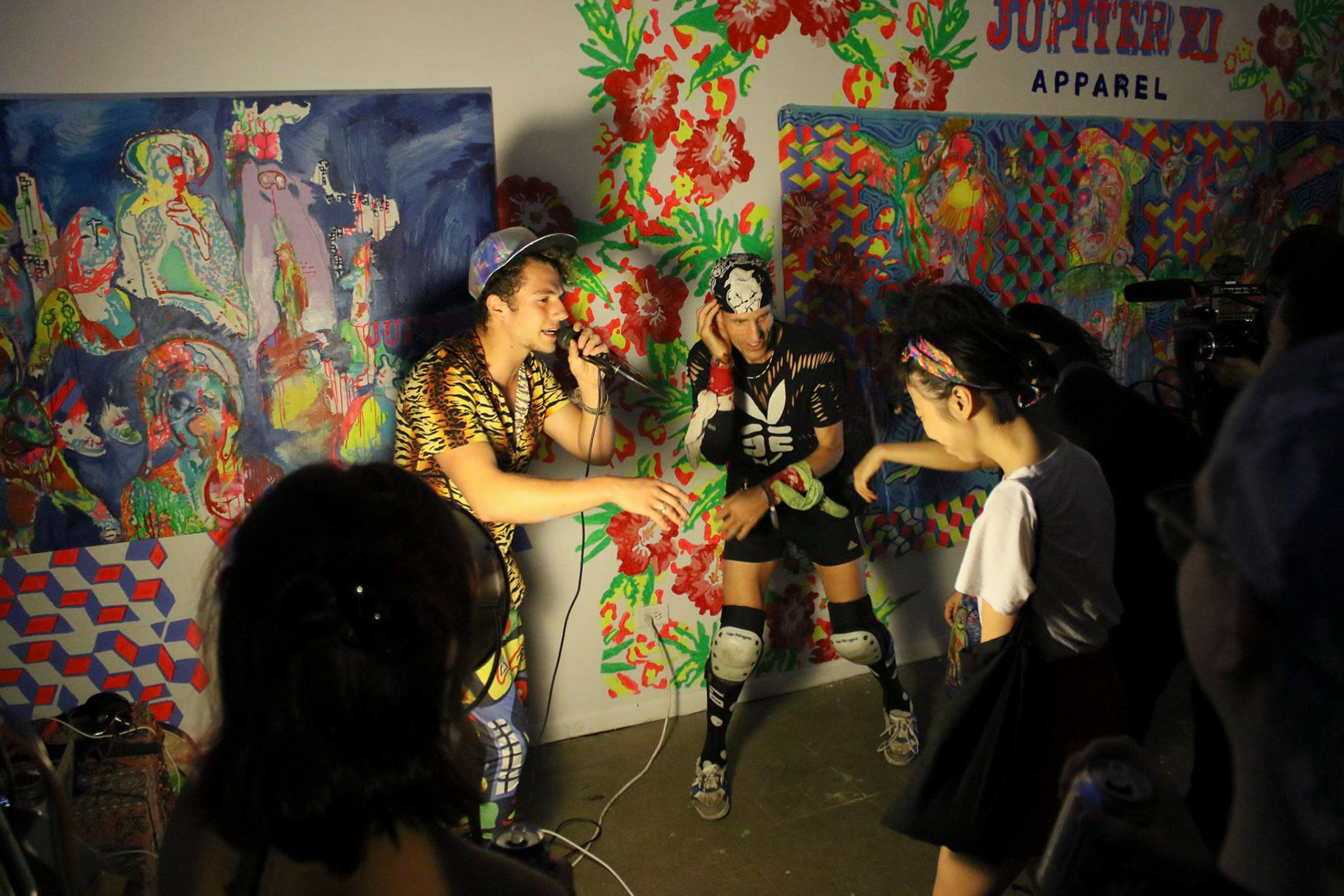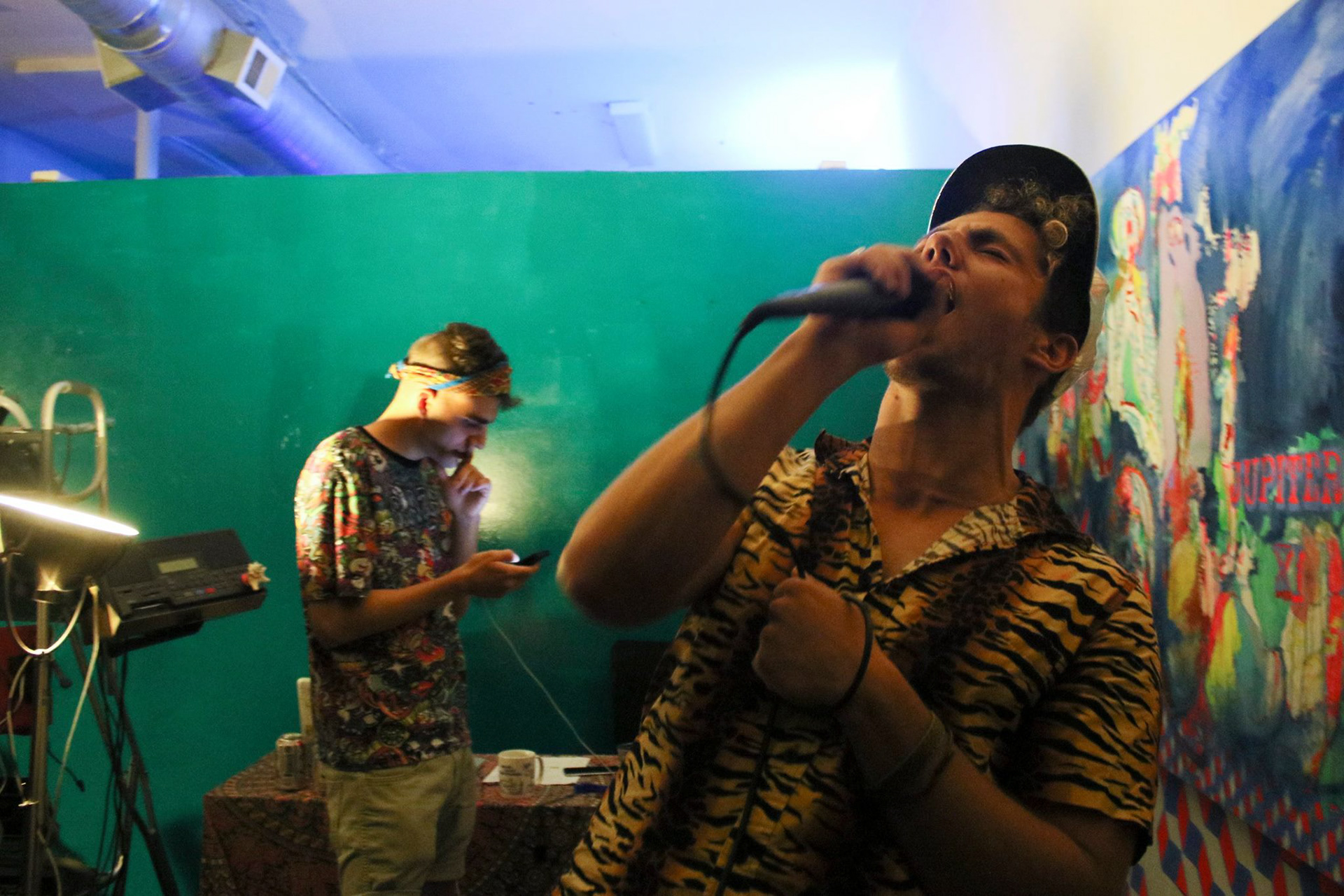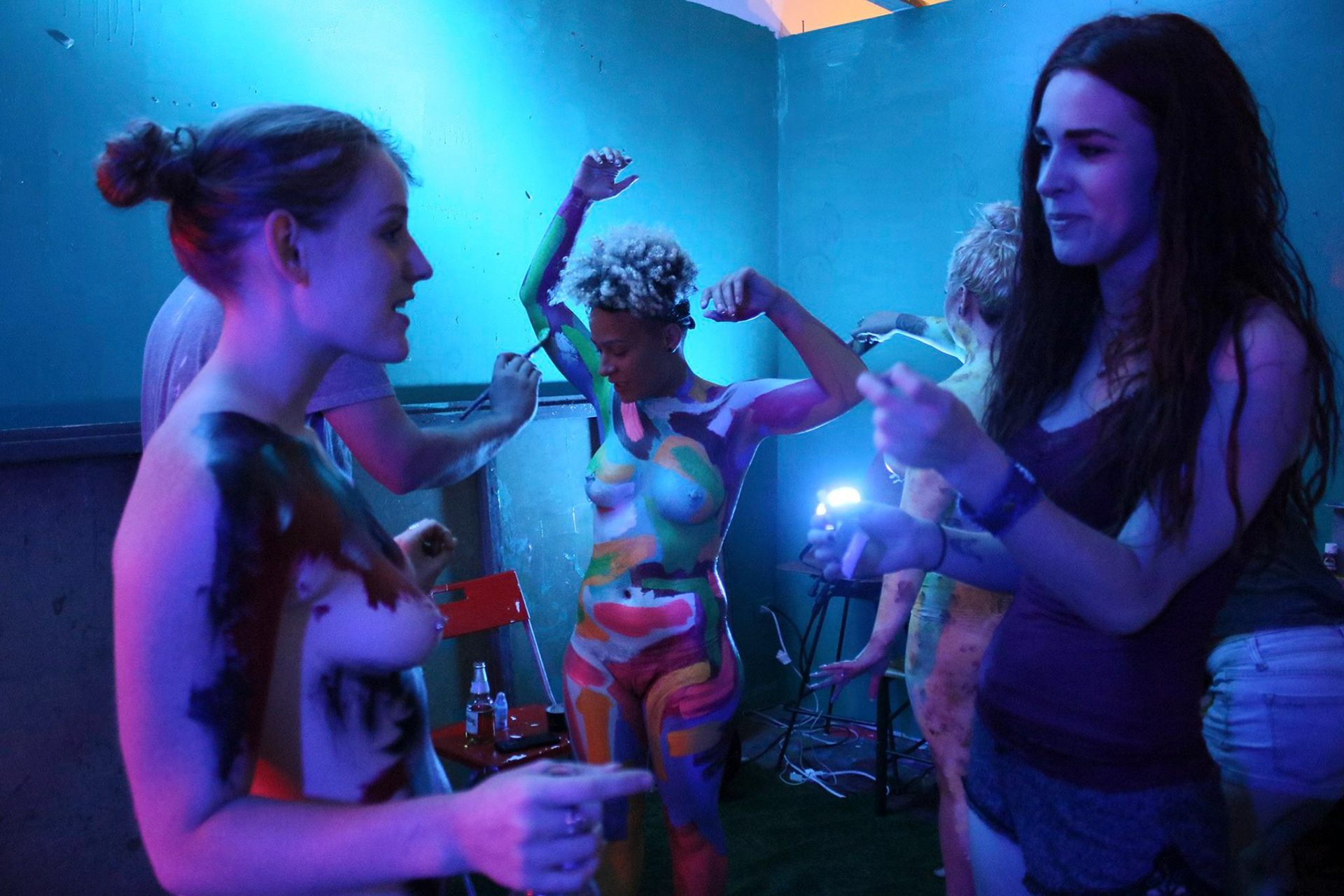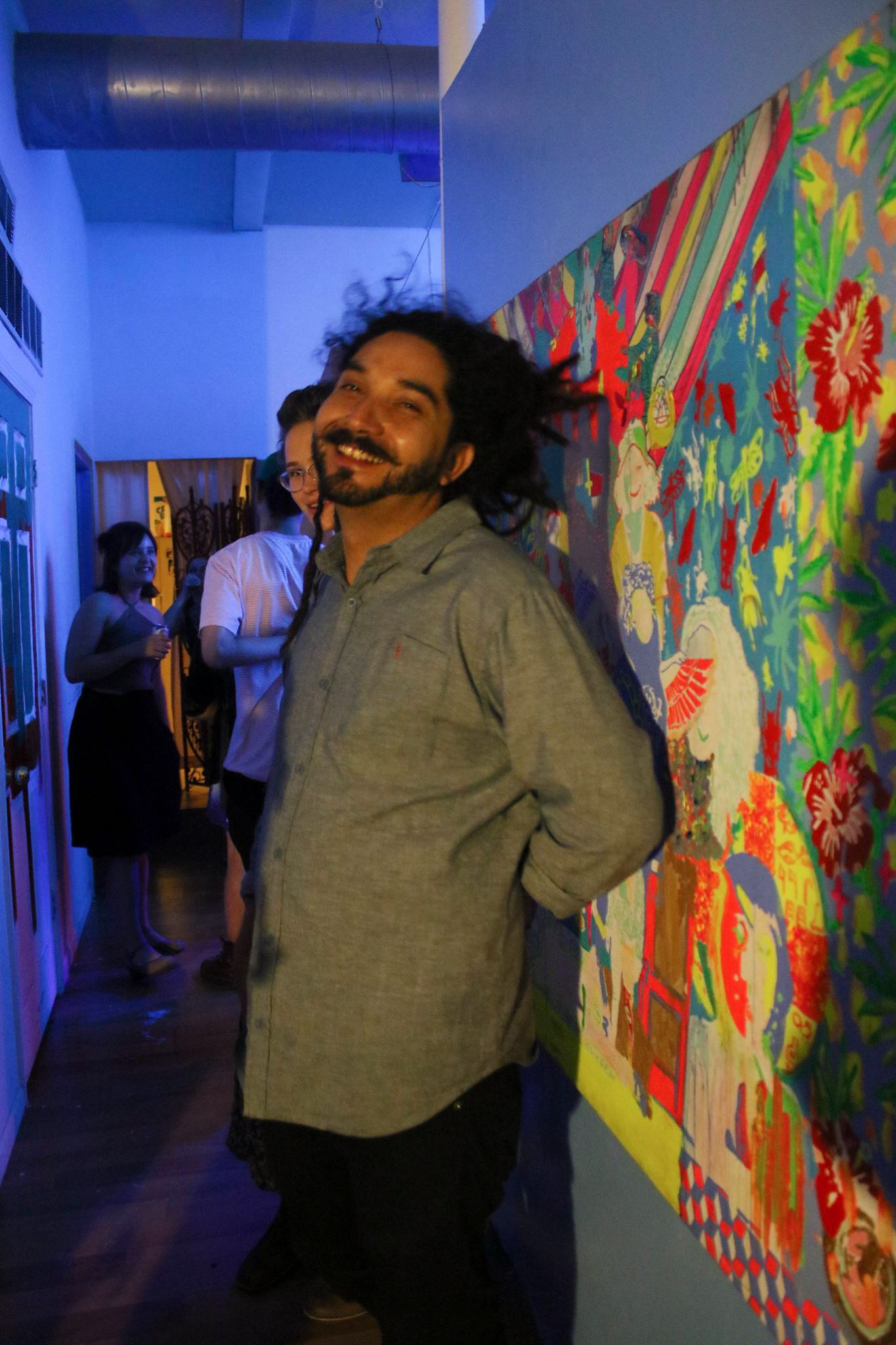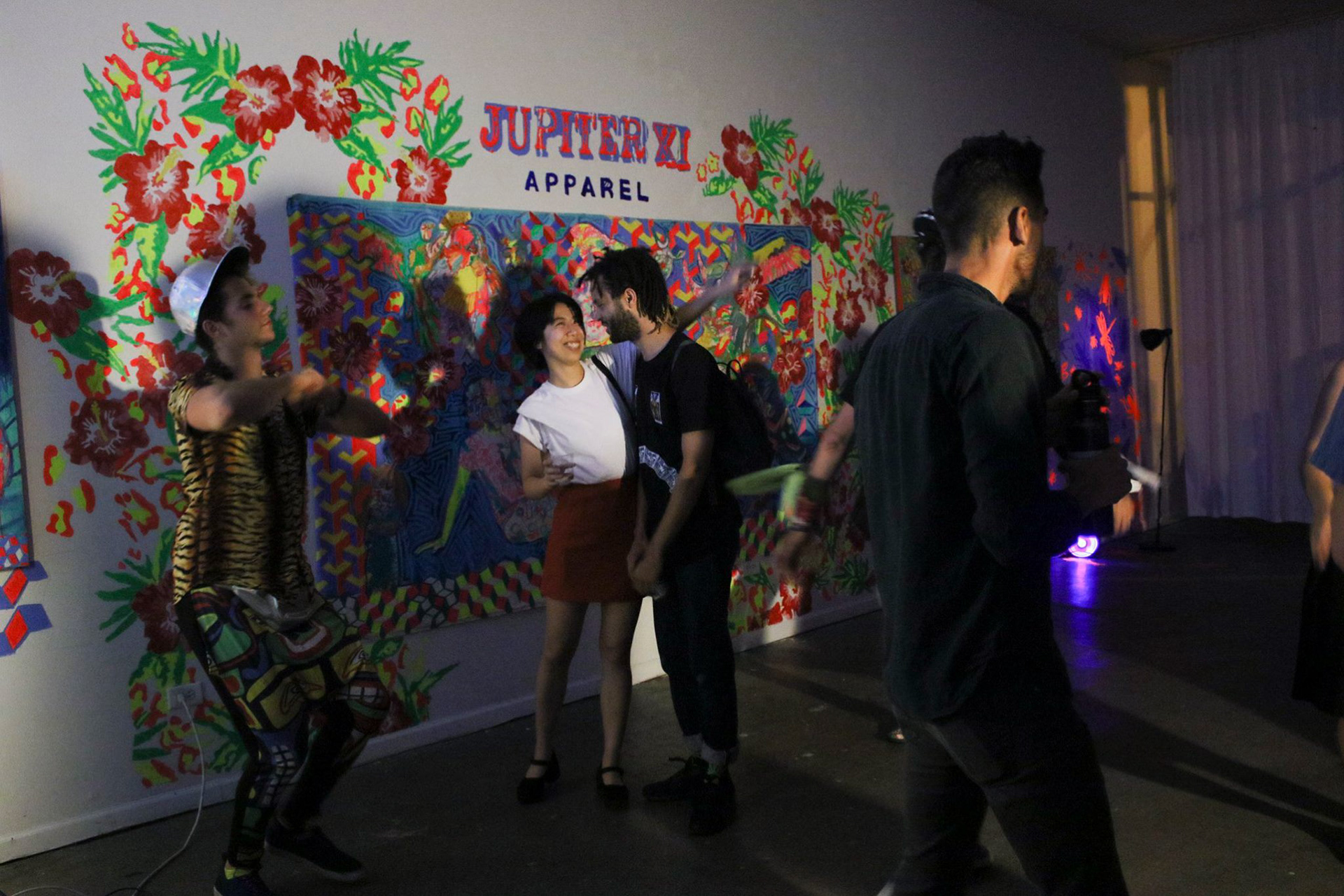 The event was held at the JUPITER XI art and music venue I built out and ran throughout the summer of 2016. The entire space was covered in my light reactive paintings and the paintings were expanded onto the wall with the help of my interns JASON GAUDETTE and STEPHANIE HE.
Attendees were invited to experience: 
The poetry and prose of Master of Ceremonies ADRIAN STEIN • Musical PERFORMANCES by THUMPDRAG & PASTEL FRACTAL • A Dance PERFORMANCE by LADYPRINCE• an OPEN MIC • Bodypainting by PATT KNERR & JENNA MARIE • a POP UP SHOP with JUPITER XI ceramic masks, shirts, and socks • a POP UP BAR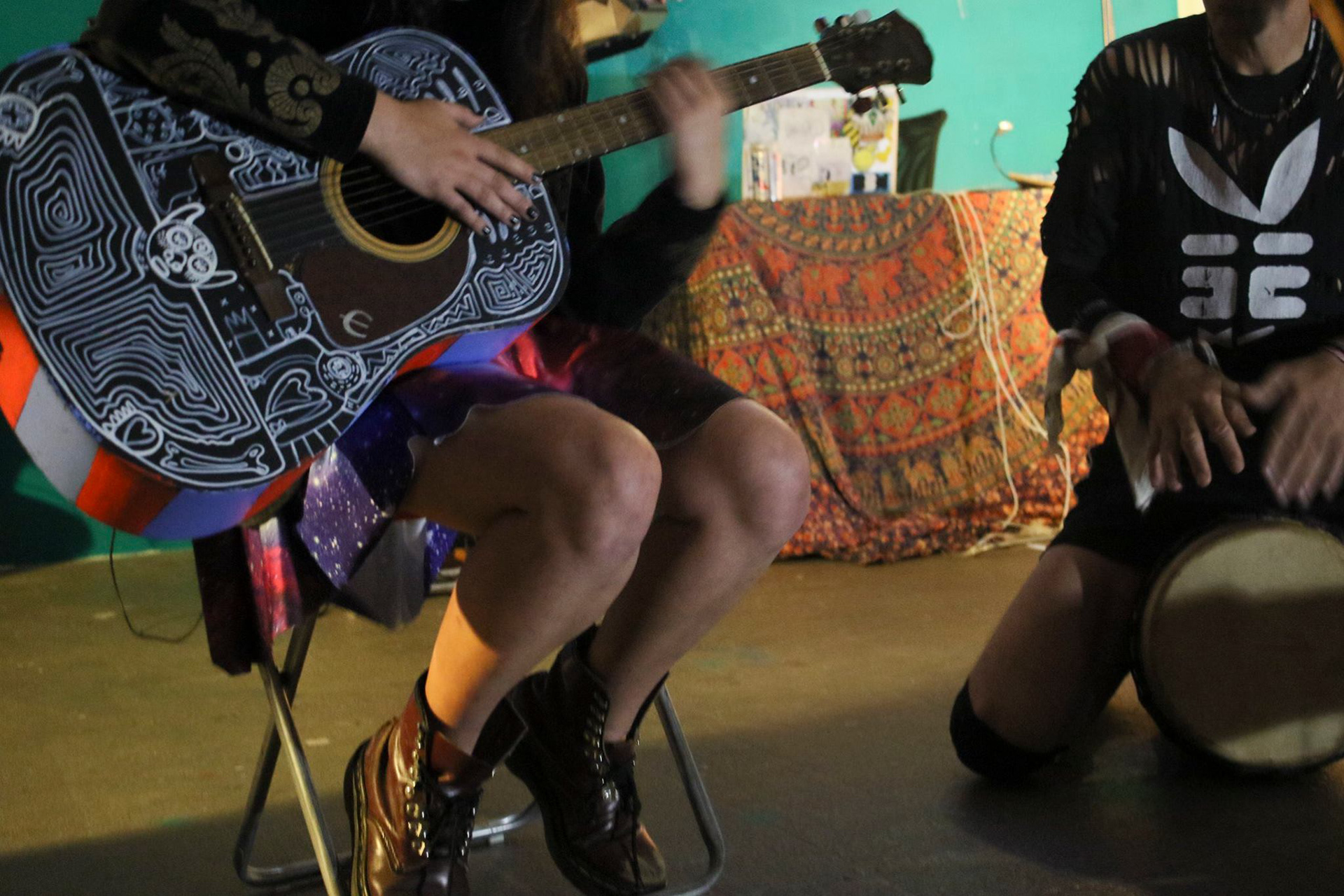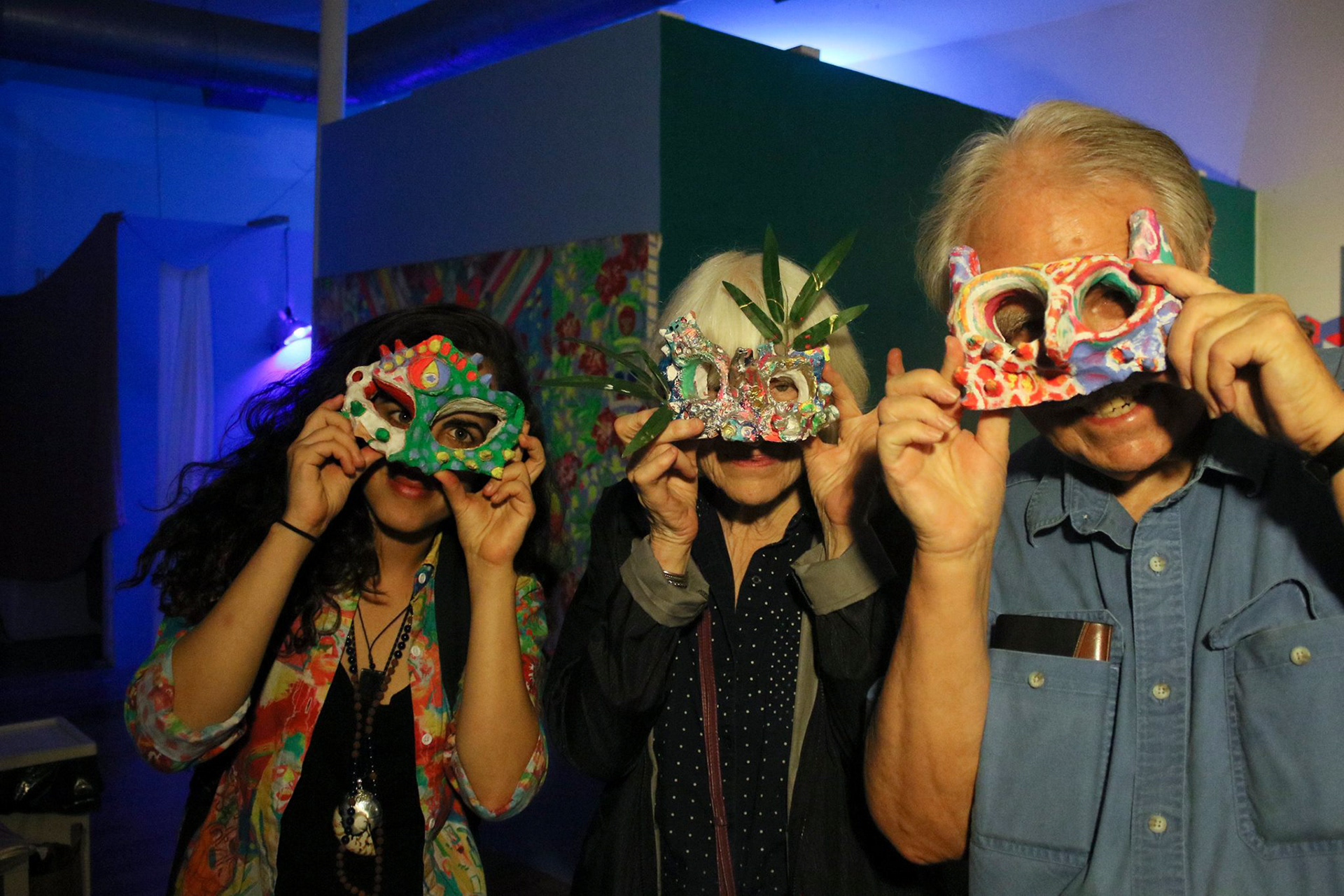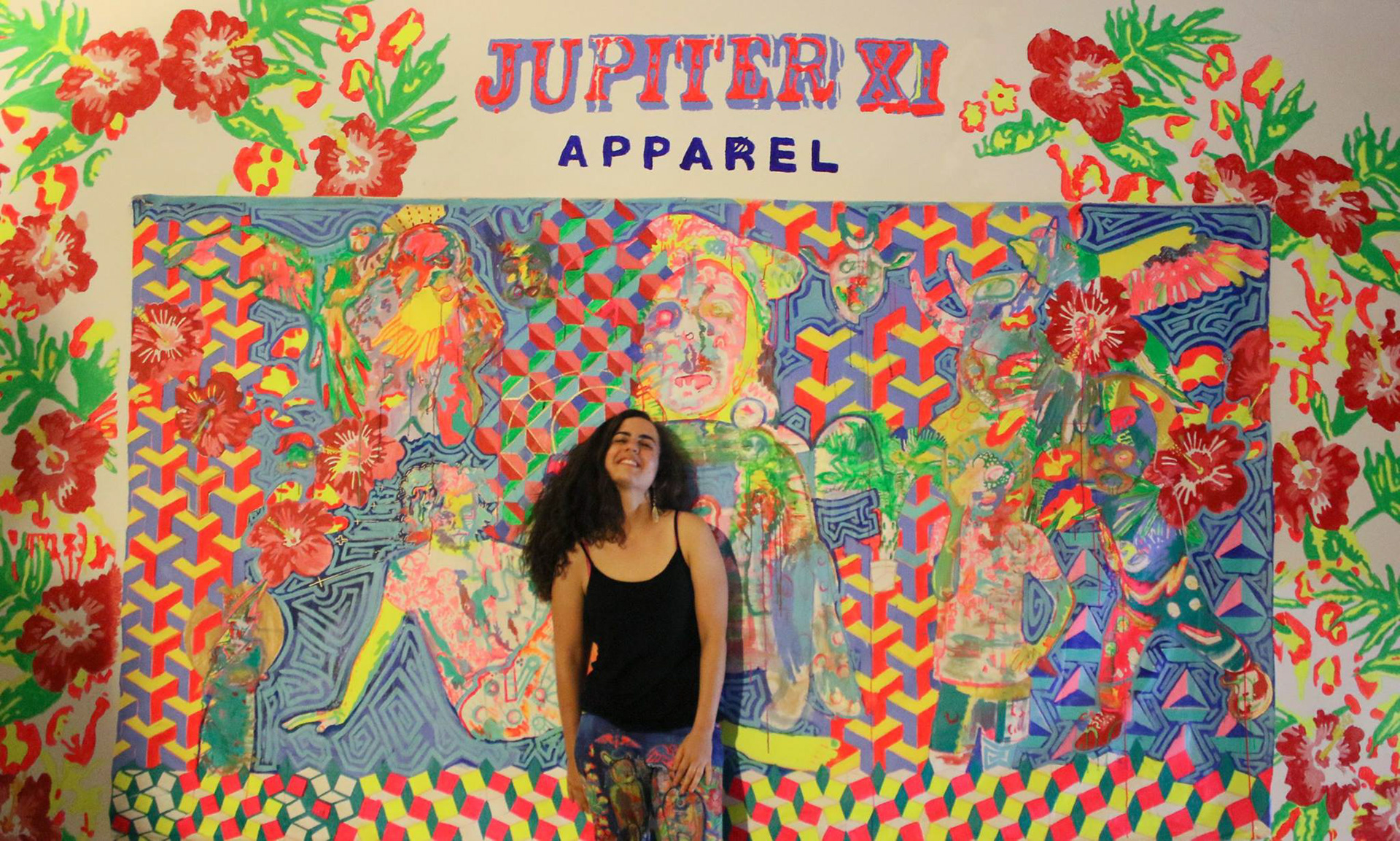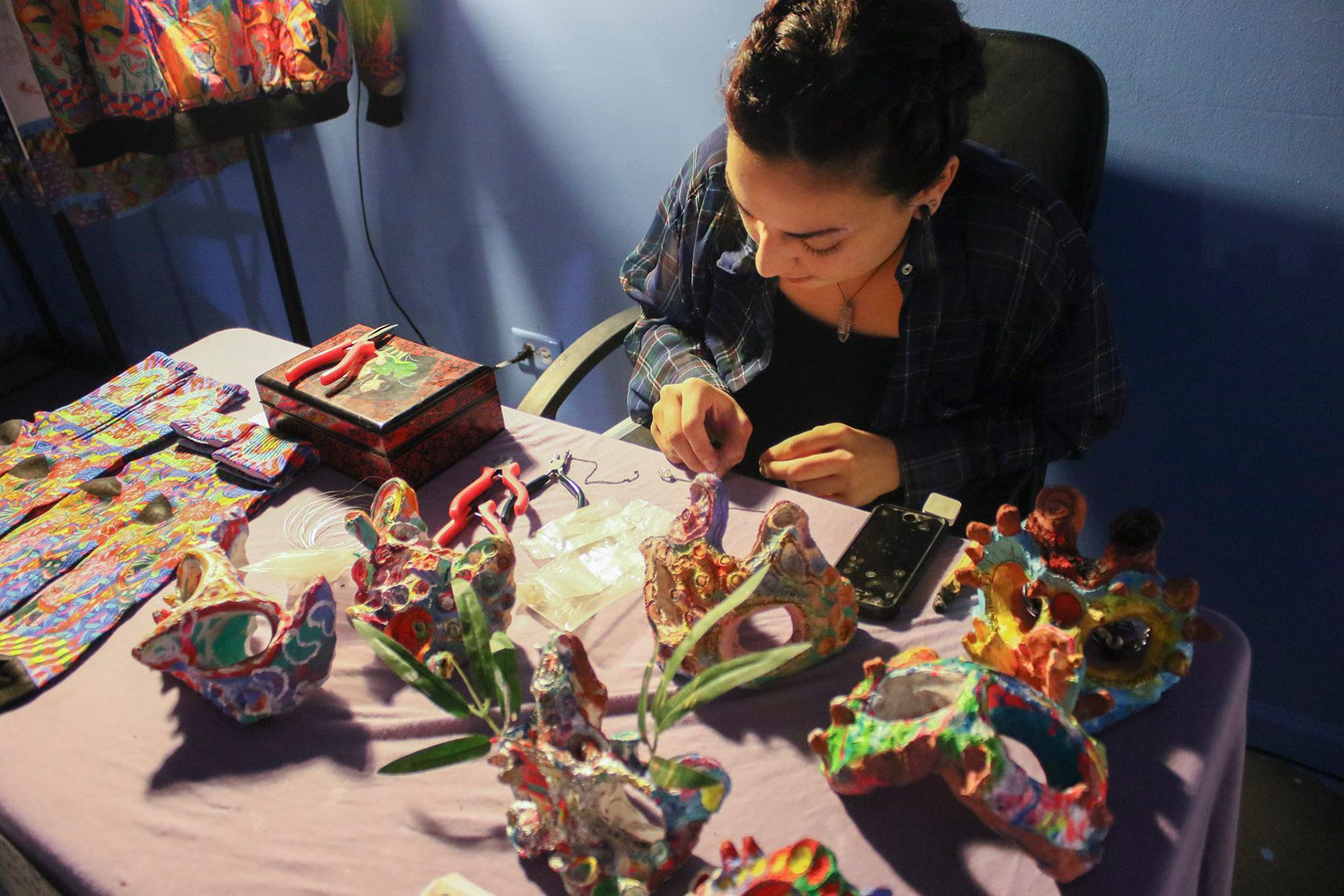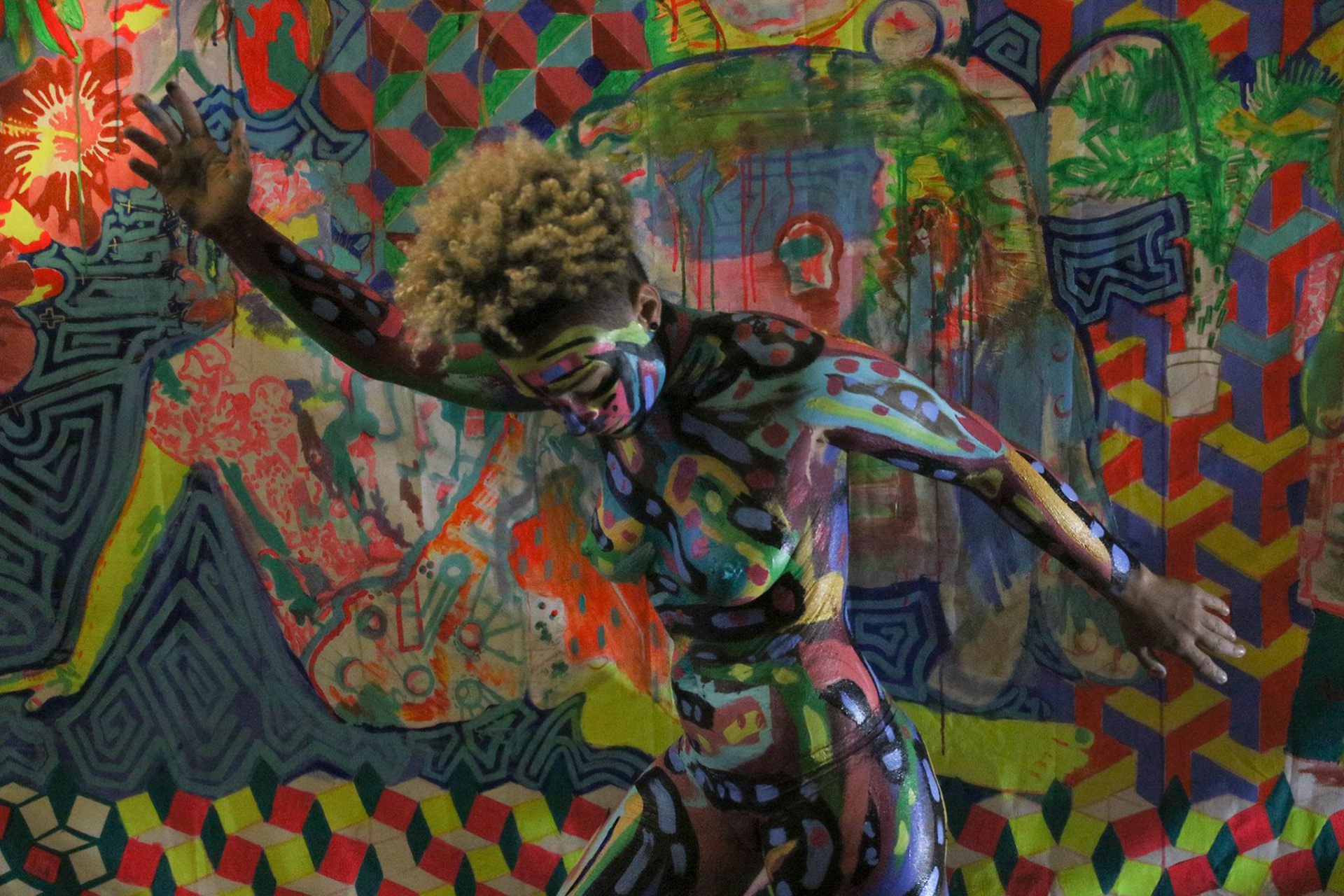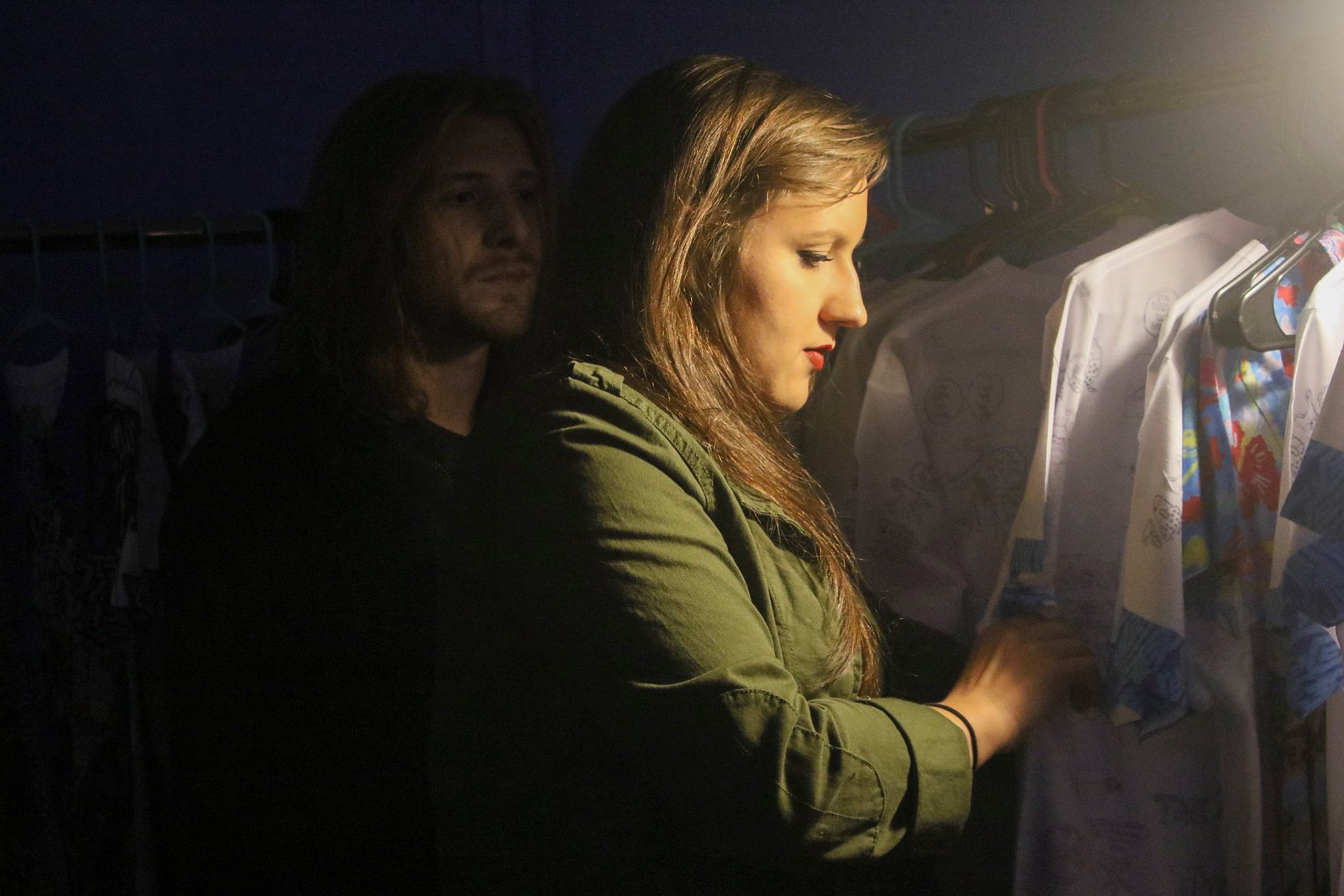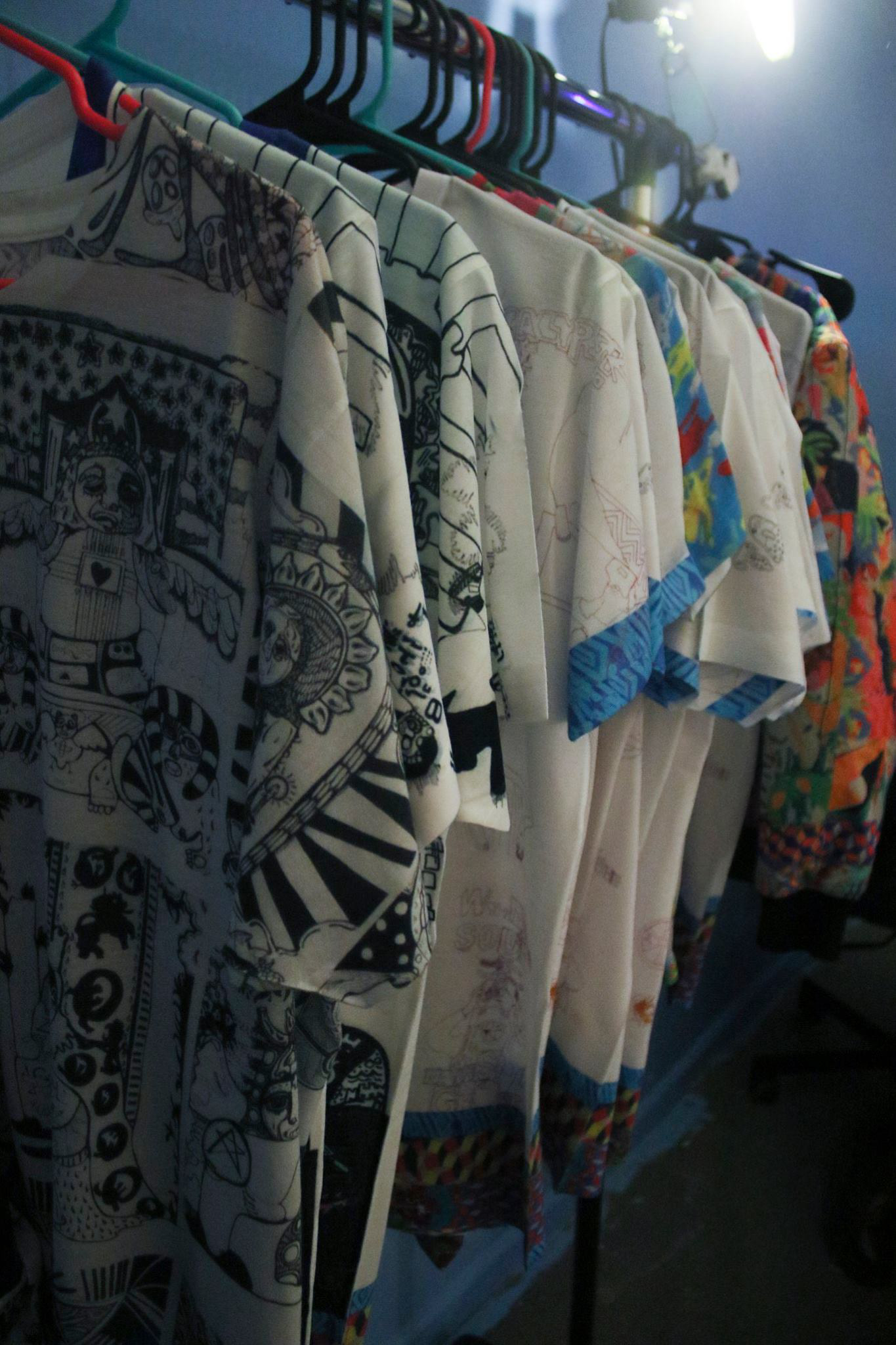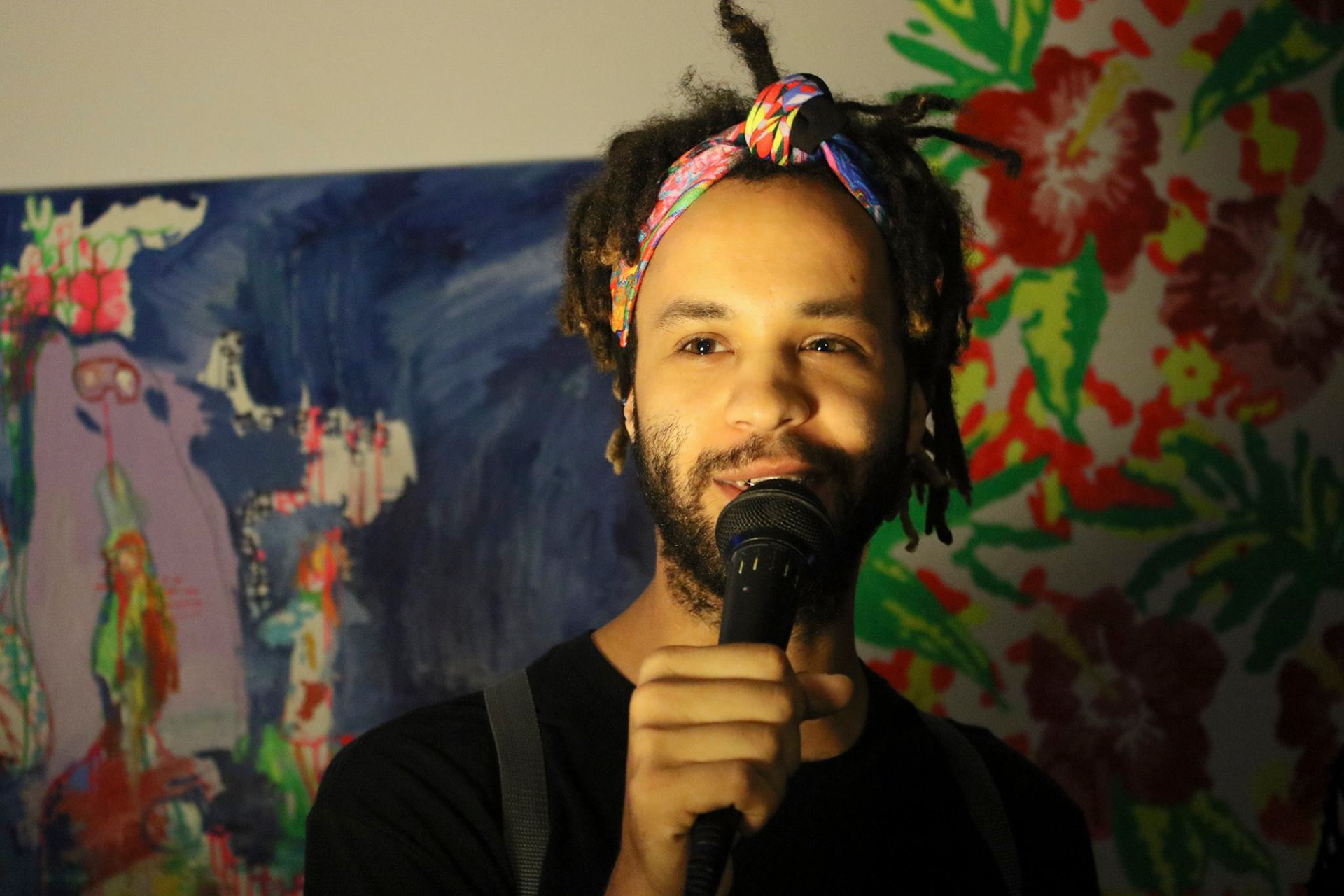 Attendees were invited to experience: 
The poetry and prose of Master of Ceremonies ADRIAN STEIN • Musical PERFORMANCES by THUMPDRAG & PASTEL FRACTAL • A Dance PERFORMANCE by LADYPRINCE• an OPEN MIC • Bodypainting by PATT KNERR & JENNA MARIE • a POP UP SHOP with JUPITER XI ceramic masks, shirts, and socks • a POP UP BAR 
PHOTOGRAPHY by TORI FRIED • VIDEOGRAPHY by GREG STEPHEN REIGH