The "Dissociation Summers" photoshoot was styled, produced, and photographed in the JUPITER XI Apparel art and music venue I operated from May-August 2016 in Chicago's Pilsen neighborhood. 
Below are images of the exterior and interior rooms which I designed, painted, and built from the pre-existing interior. 

"Dissociation Summers" drew inspiration from the environment I created in my venue. I examined the phenomena of dissociation- blurring the space where the body ends and the environment begins. Living and working in the venue, my interior world of fantasy was translated into my exterior environment. 
​​​​​​​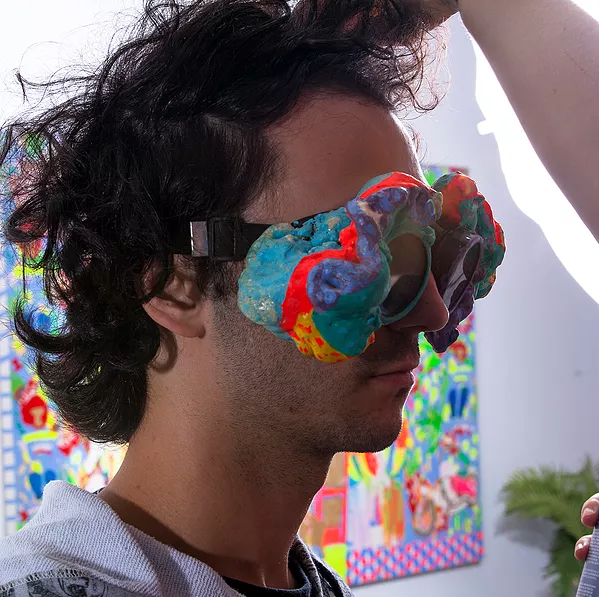 The photoshoot was also inspired by the idea of camouflage. All of the prints on the clothing pieces I designed were taken from paintings I have made. 
In many of the portraits of the models against the paintings there is no shadow. My paintings capture digital landscapes where icons are floating in context-less space. The subject and background are rendered in bright additive colors, much like the ones we see on screens.