Activate Chicago - Network: Pulsing with Power took place on Thursday August 24th, 2017 from 5-10pm in Couch Place Alley at 170 N State St. in downtown Chicago, IL. 
Network: Pulsing with Power explores the alley as the pathway for electrical and communication lines – the place where the abstract grid becomes visible and personal, connecting individual buildings with vast global networks.
I created an array of installations and activities that featured artists, musicians, and educators who utilize light as an integral part of their work.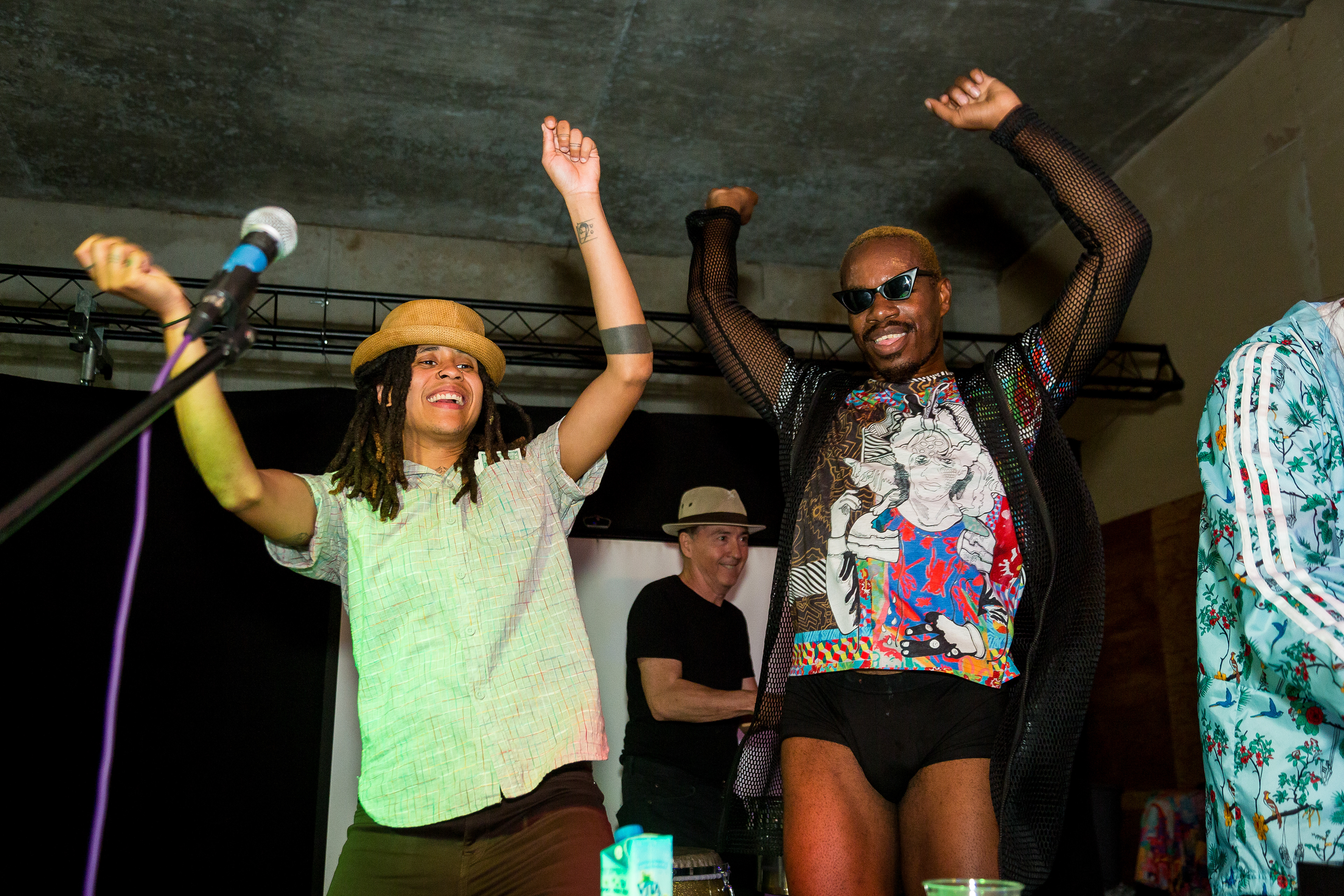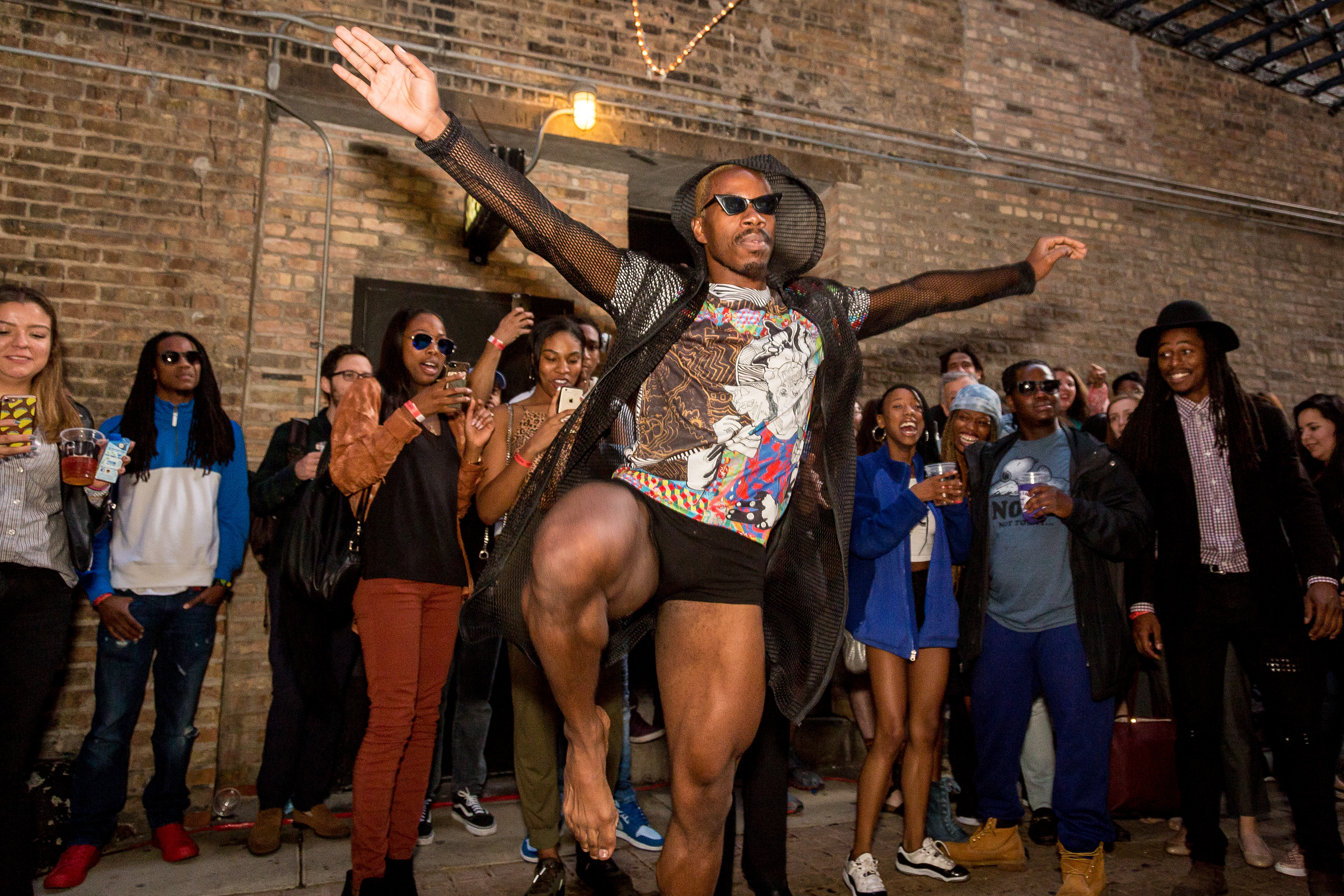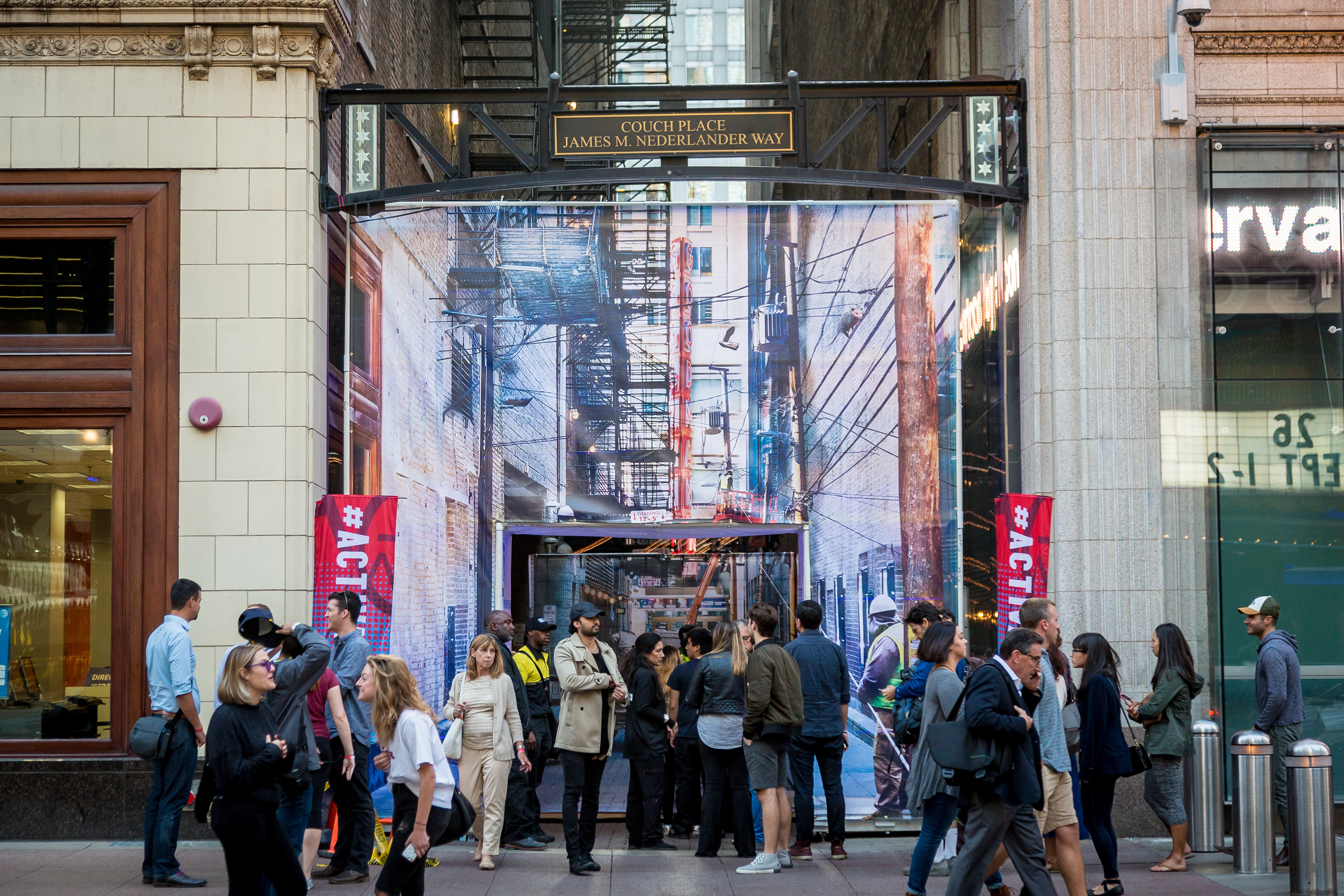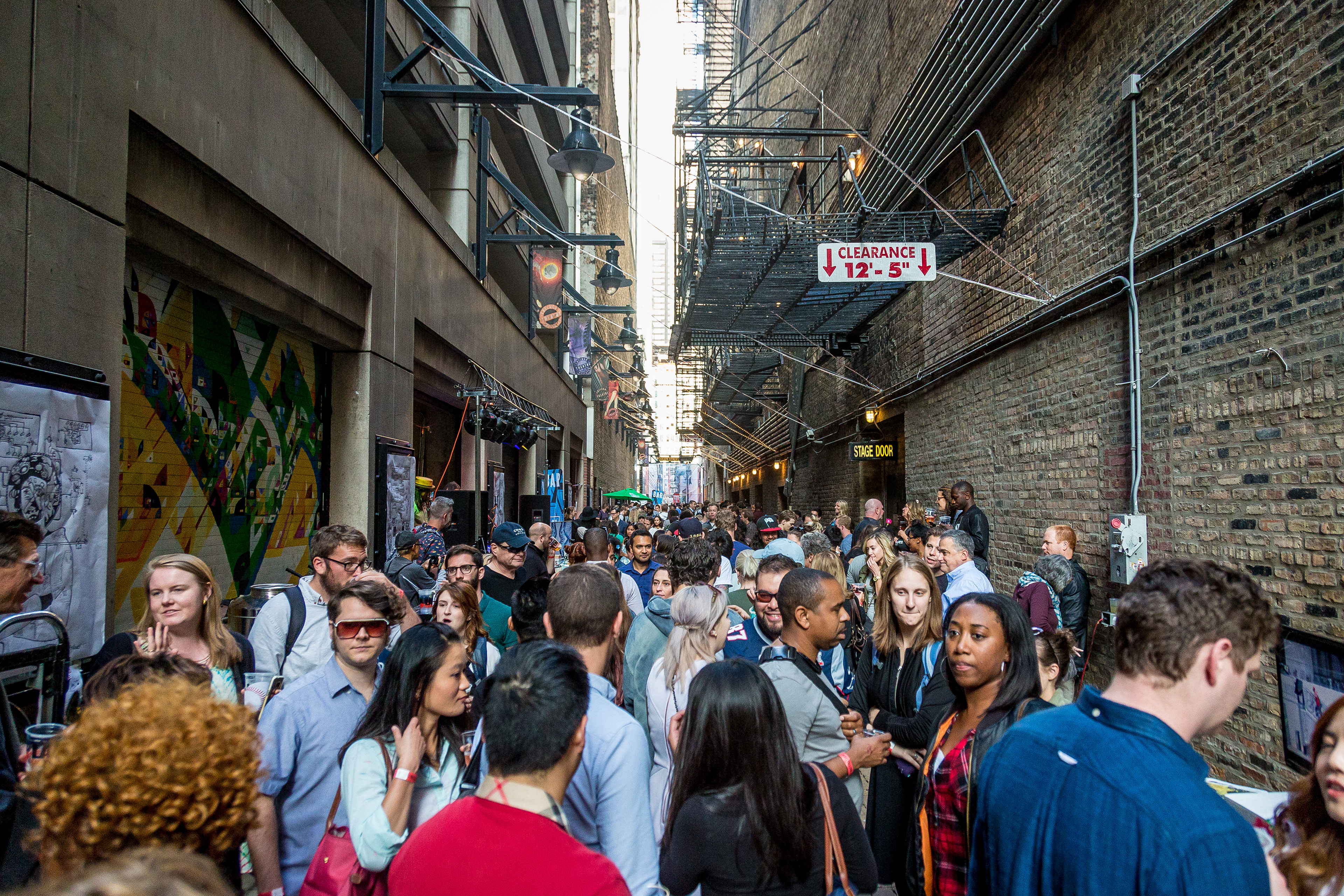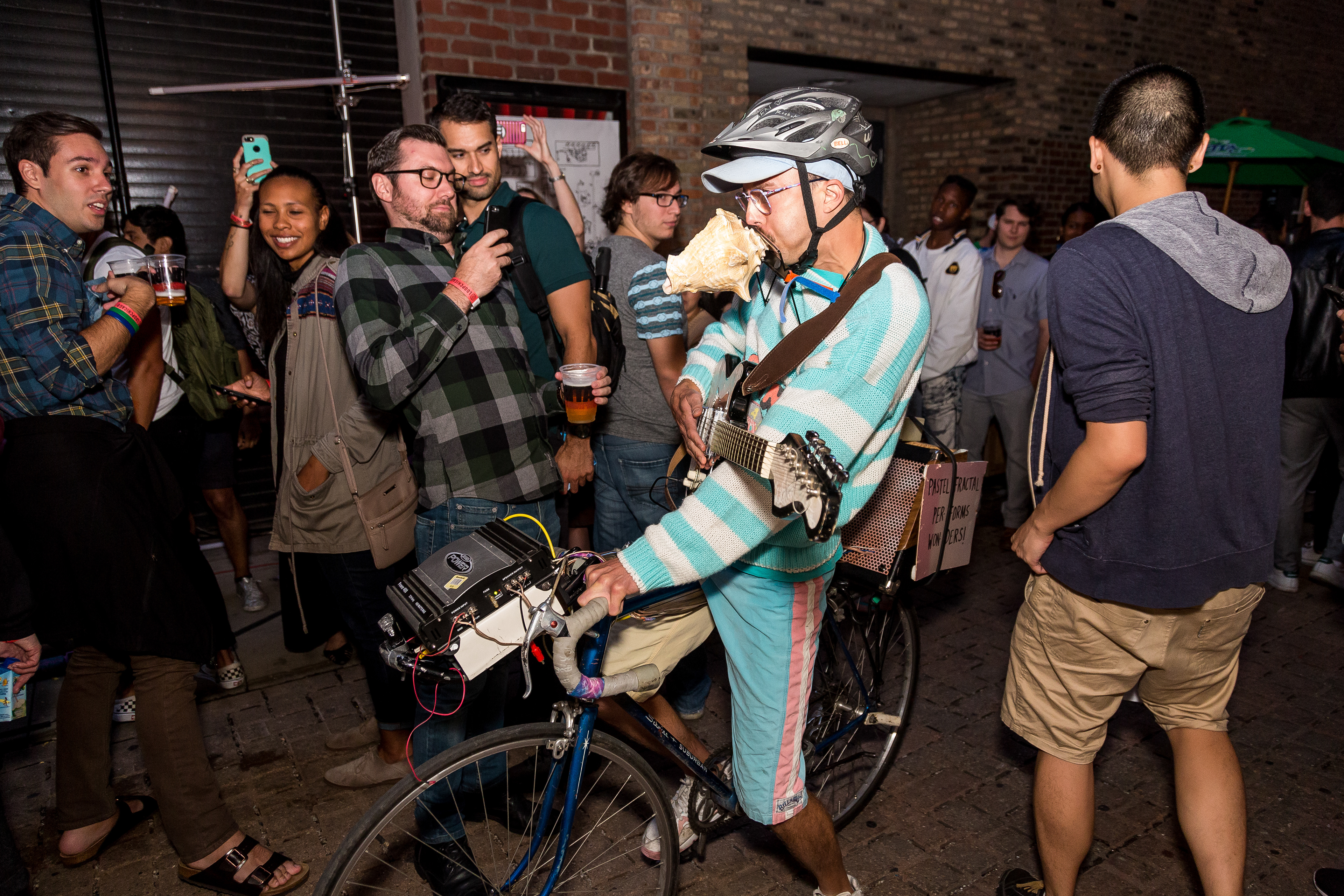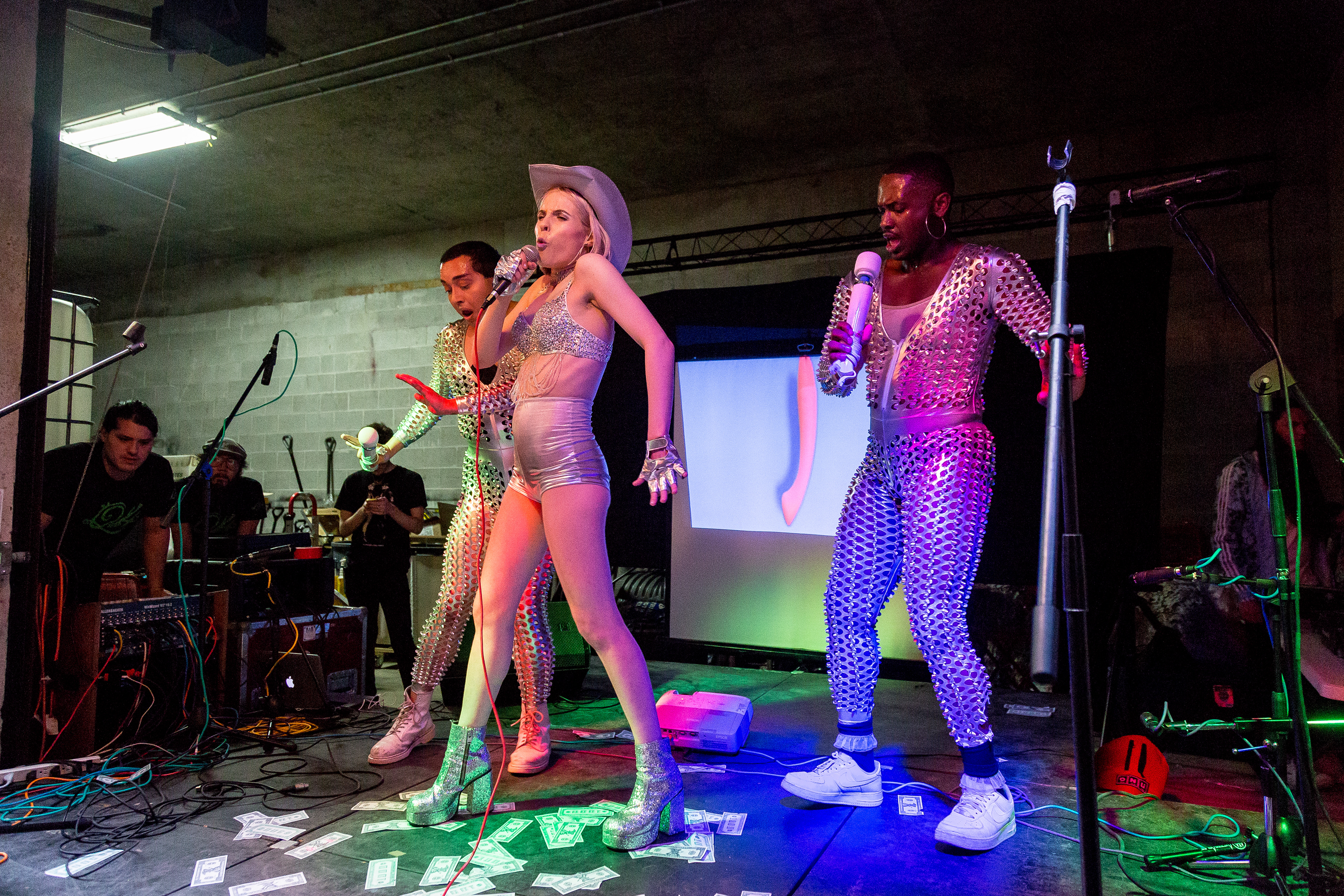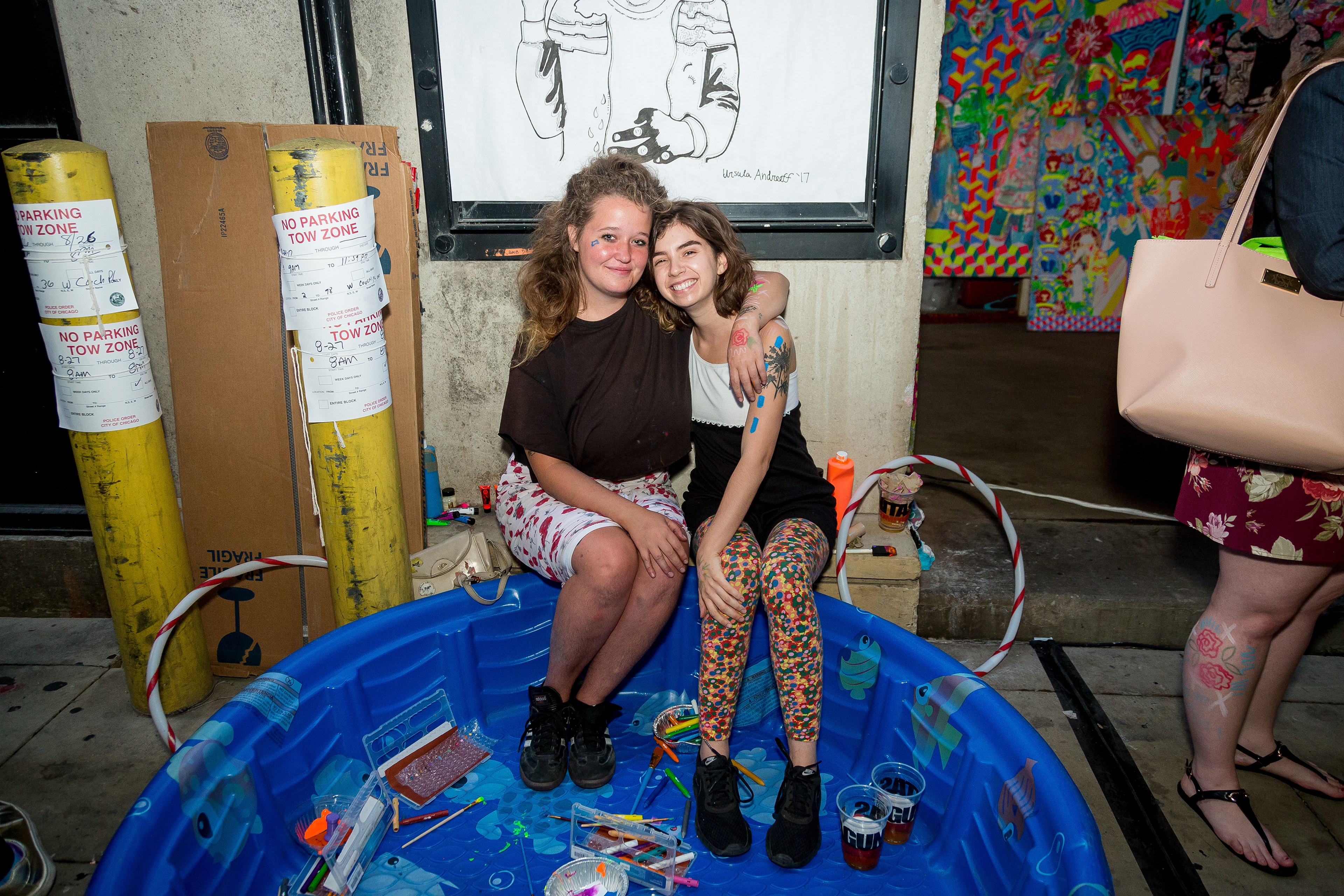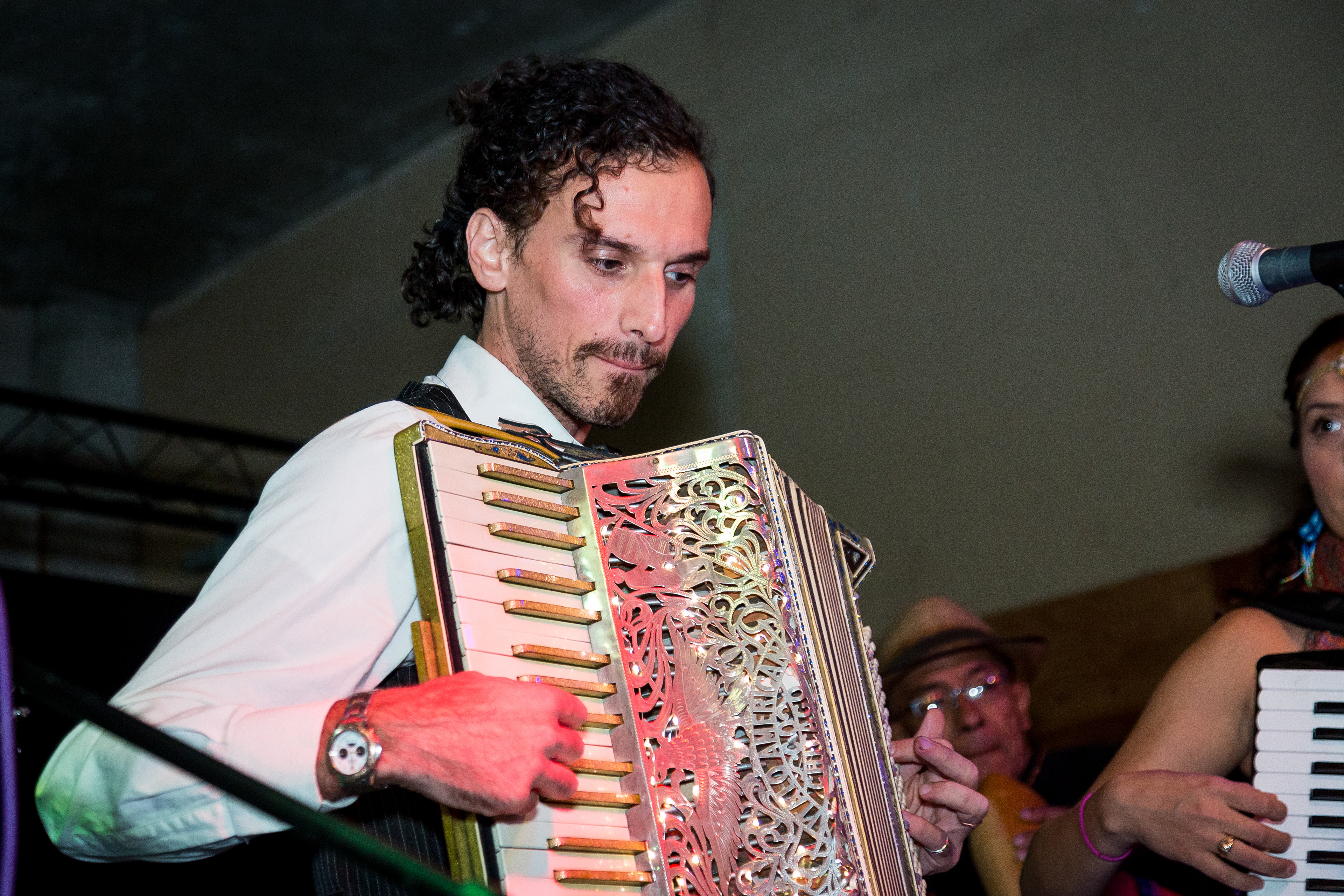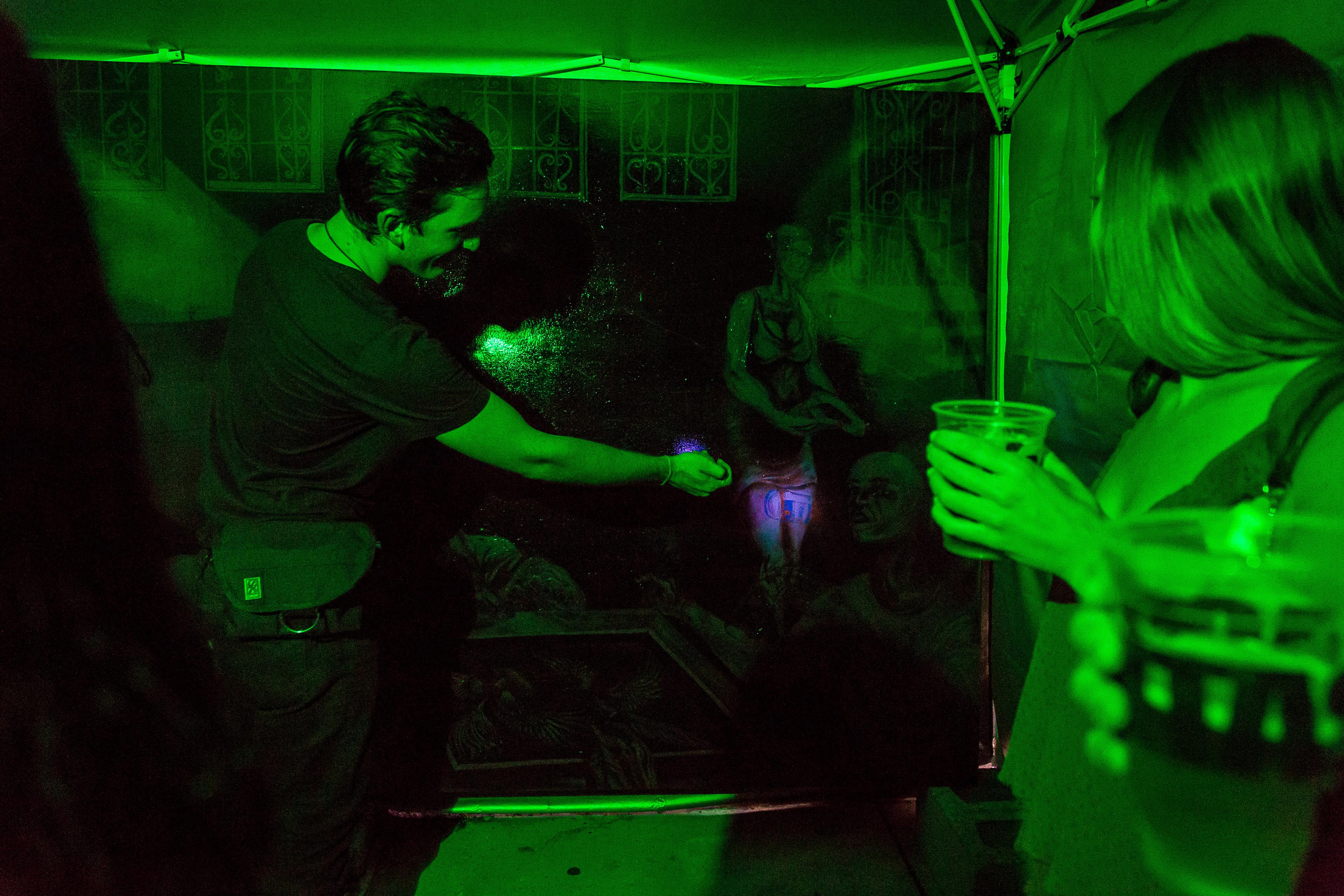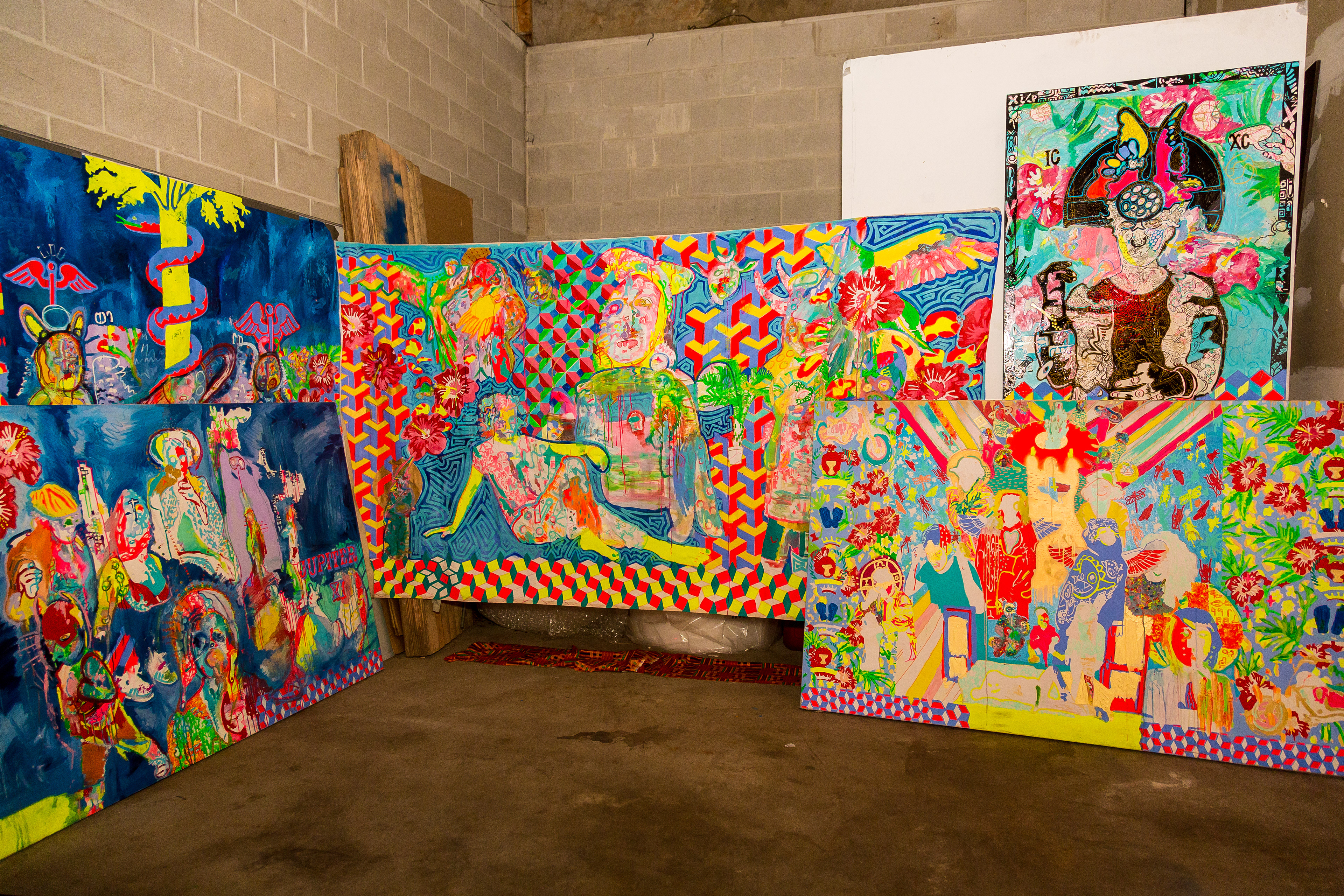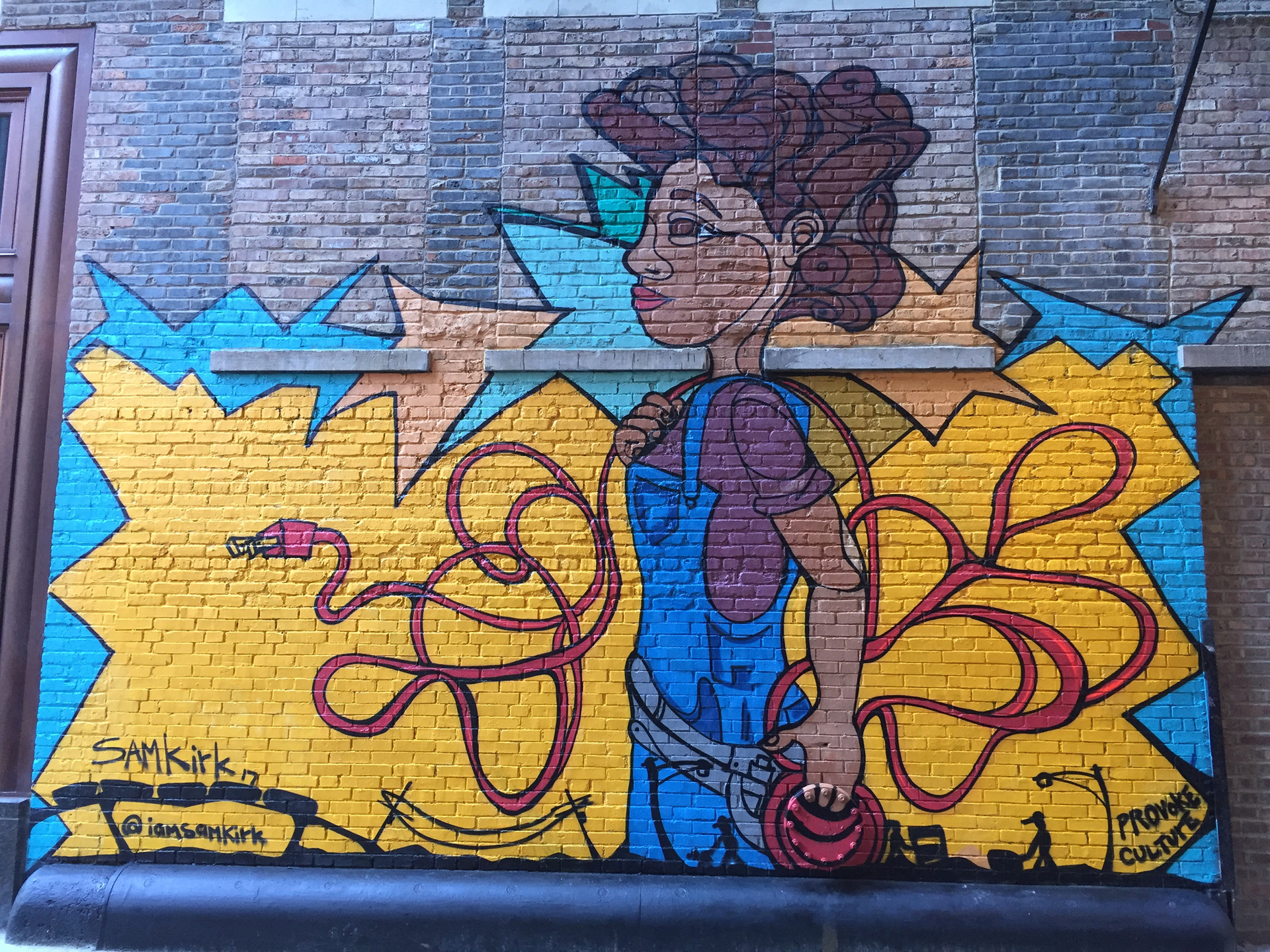 In addition to the Activate event that took place for one night only, I had the opportunity to commission Chicago muralista SAM KIRK to create a permanent, public work of art in historic Couch Place Alley that related to the theme of the power grid. 
Her result - "Bringing the Power to the People  - Women in the Trades ".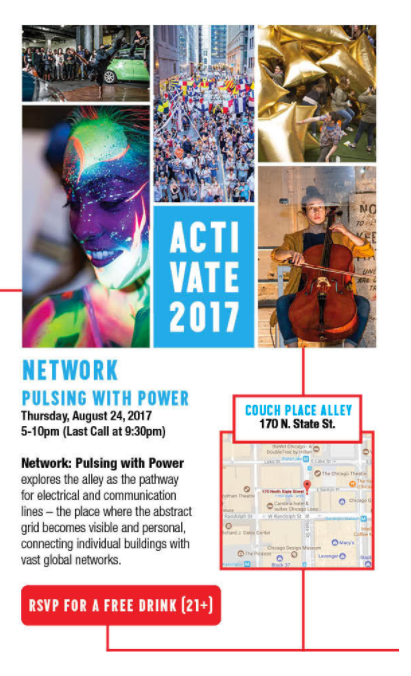 Architectural Installation -
PORT URBANISM 
Microsafari - an interactive microscopy demo that pulses to live music - 
THE ANALYTICS LOUNGE 
Animated Painting Installation -
LINO BERNABE
Women in the Trades Mural -
SAM KIRK
 3D Sculpting & Printing Classes - 
THE CHICAGO PUBLIC LIBRARY MAKER LAB  
 Virtual Reality Bike Tour -  created by
ERIC WOLINSKY, 
painted by
URSULA ANDREEFF
Immersive Fashion Photoshoot - Created by
URSULA ANDREEFF
, Live Photography by
IAN VECCHIOTTI
, Body Painting by 
MEGAN ESKOFF
, 
MARIANA ROCKWELL 
Master of Ceremonies - 
CIERA McKISSICK
Electro-Pop Performance Art -
DORIAN ELECTRA
Hip Hop Performance - 
LA VAN GOGH
with
DJ MANTY 
Latin Folk Fusion Ensemble -
SON MONARCAS
 Mobile Bike DJ -
CONCH SHELL
 Accordion Player -
ANDREA FALCONE
Production Assistants -

DENA SPRINGER, ANGELIKA LANKINA, WESTON ALLEN, CHRISTIAN ZWIT
Videographer -
GREG STEPHEN REIGH 
Music in Preview Video - Unicorn by

FOUR TET
Music in Full Video - Cumbia Bichera by

EL REMOLÓ​​​​​​​N
Chicago Loop Alliance Placemaking & Creative Manager -
 KATE KELEMAN
Chicago Loop Alliance Placemaking Intern

 -

KALINDI PARIKH
The event was made possible by a generous grant from
THE 
CHICAGO LOOP ALLIANCE
and
SSA#1-2015